Pets are more like family members to some people. Whenever they travel, they always want to take their loving animal with them. When Air Canada is your preferred airline, their transition is hassle-free. The flexible Air Canada pet policy lets you plan your next trip with your animal.
Main Rules of the Pet Policy of Air Canada
Air Canada offers two different modes to its passengers. So, they can travel with their animals – in the cabin and through the cargo/baggage compartment. However, both these options have some rules and restrictions that you will need to follow.
You must read and understand the same before booking:
Traveling with Pets in the Cabin
The airline accepts small dogs and cats in the cabin. But there are certain rules to bringing your animal on board. Below is detailed information about Air Canada's facility for pets in the cabin:
Only small dogs and cats will be allowed.
You need to book a space or inform the airline in advance because traveling with them is subject to space availability.
With animals, you will be allotted seats at specific spots only. For instance, you cannot sit in the bulkhead or exit row.
No unaccompanied minors will be allowed to travel with dogs/cats.
Dogs/cats should be kept inside the airline-approved carrier.
Traveling with them comes with a fee. You just need to check with the airline to know the applicable charges.
Depending on the aircraft, the carrier size and related restrictions/rules may vary.
Carrier Requirements for In-Cabin Travel
When it comes to the carrier, it should be in sync with the suggested dimensions. On the basis of the policy of Air Canada, pet carrier size should be as follows:
Hard-Sided Carrier: 23cm (H) x 40cm (W) x 50cm (L)
Soft-Sided Carrier: 27cm (H) x 40cm (W) x 50cm (L)
Maximum Weight: 45kg or 100lbs
Aircraft-Based Carrier Size
As mentioned earlier, every aircraft is different so is the space available for keeping the pet carrier. Look at the following to know more:
Boeing 787-9: 20cm (H) x 40cm (W) x 43cm (L)
Boeing 787-8: 20cm (H) x 40cm (W) x 35cm (L)
Boeing 777-300ER: 21cm (H) x 38cm (W) x 43cm (L)
Boeing 777-200LR: 21cm (H) x 38cm (W) x 43cm (L)
Boeing 737 MAX 8 (7M8): 20cm (H) x 40cm (W) x 43cm (L)
Airbus A321: 20cm (H) x 40cm (W) x 43cm (L)
Airbus A220: 20cm (H) x 40cm (W) x 43cm (L)
Airbus A320: 20cm (H) x 40cm (W) x 43cm (L)
Airbus 319: 20cm (H) x 40cm (W) x 43cm (L)
Rules for Pet Carriers in the Cabin
In addition to the carrier dimension, you must keep in mind that there are other rules to follow. Thus, while purchasing the kennel, ensure that the other requirements are also fulfilled.
A carrier is counted as the standard carry-on item.
Your pet should be in the carrier throughout the journey.
The purchased carrier should be leak-proof, properly ventilated, and fully secured.
You will need to keep the carrier under the front seat.
Kennels must have sufficient room so that your small dog or cat can sit, stand, lie down, and turn around comfortably/safely.
Only one animal will be allowed per ticketed passenger.
While the ticket is purchased, see to it that your personal information is up-to-date.
Otherwise, read the policy for the Air Canada name change.
The maximum age of your cat/dog should not be less than 12 weeks.
Every dog/cat must be fully weaned.
You will need to reach the airport 30 minutes before the standard check-in time while traveling with an animal.
The kennel should be made of a strong material such as wood, metal, and so on.
Rules for Traveling in Premium Economy
Passengers are allowed to bring their small dog or cat in the cabin of Premium Economy class. However, every passenger should remember the following points:
The animal should be in an approved carrier.
It must have enough space for the pet so that it can comfortably travel.
The passenger should not be a minor/unaccompanied minor.
You will not be allotted seats on the bulkhead or exit row.
The facility to travel with the cats/dogs is not available if you are traveling in the business class of Boeing 737 MAX 8 (7M8) aircraft.
Every passenger is suggested to inform the airline in advance.
How to Register Your Cat/Dog on Air Canada?
You can register your animal for traveling in the cabin or as baggage. Start by making a reservation for yourself at 1-888-247-2262. Then get in touch with "Air Canada Reservations". Make a request to reserve space for your dog/cat on the same aircraft booked by you.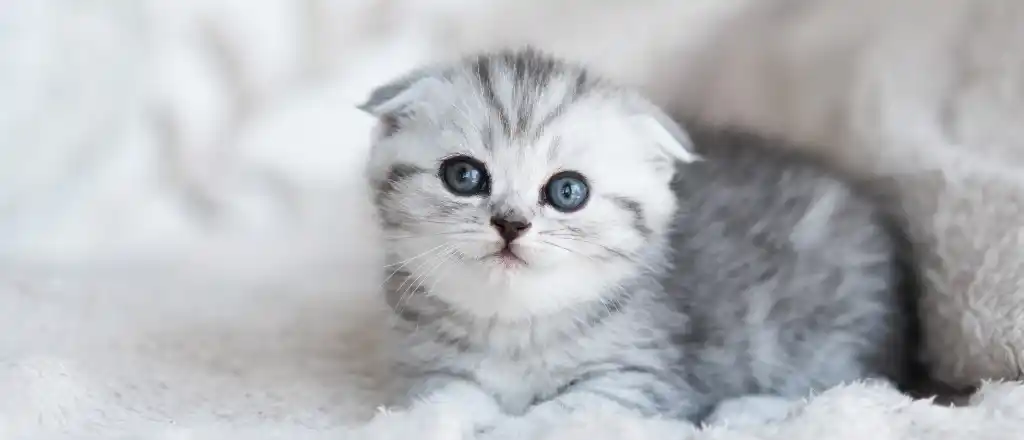 Supply the following details when you do so:
Animal breed
Its weight
Kennel's dimensions
Ensure that the animal is registered within 24 hours of your reservation. The carrier will confirm whether or not space is available. Otherwise, you may manage or change your flight on Air Canada.
How to Change Bookings when Traveling with Pets?
Changes in your reservations can be made online through the official website. However, you will need to keep in mind that if you modify your booking, you will need to change the pet's booking too.
As per the rules of Air Canada for flying with pets, you can only change its reservation offline. For this, you can connect with the aviation executive of this air operator by dialing 000-800-040-1885.
Air Canada Airlines Pet Fees
To travel with animals, you will need to pay a certain amount as a fee. This amount will vary from one destination to another. Here are the details:
Within Canada and the US (excluding Hawaii): CAD50
For All International Routes (one-way): CAD100
In case of a delay, you should know the rules of Air Canada for flight delay compensation. You may want to get the fee back should this happen.
Cargo Pet Policy of this Airline
When your animal cannot fly with you in the cabin, fret not. You can still transport your pet comfortably and safely on the same flight but in the cargo baggage compartment. Some important points of the cargo policy have been given here:
You can transport dogs, cats, tropical fishes, hatching eggs, insects, etc.
This service is available for all flights operated by this carrier as well as Air Canada Rouge.
Dogs and cats cannot travel on codeshare flights.
Air Canada's pet cargo policy allows you to avail of this facility on Jazz-operated flights.
Note: Your animal must be in the kennel and properly leashed, harnessed, or tethered while moving.
Weight and Size Restrictions
In relation to the cargo policy, you can transport your pet with a certain weight and size only. Below are the details:
Permitted Carrier Size (Maximum): 115 inches linear dimensions
Allowable Weight (Maximum): 100 lbs (combined weight of the animal and its carrier)
Air Canada's Pet Cargo Travel Fee
Just like in-cabin travel, you will need to pay some amount for your furry friend's transportation in the cargo baggage compartment. This can be inclusive of the animal and its kennel.
Once you abide by Air Canada's pet carrier rules, you will need to pay the following:
Within Canada and the US (excluding Hawaii): CAD 105-CAD 120.75
For All International Routes (one-way): CAD 270-CAD 318.60
Restrictions of Traveling with Pets in the Cargo Luggage Compartment
To ensure a seamless transition, this policy also has some restrictions. The main points relating to age, quantity, etc., have been discussed below:
The maximum age of the animal should be 12 weeks at least.
Your dog/cat must be weaned completely.
A maximum of up to 2 animals will be permitted in the same carrier.
Fully weaned kittens or puppies can be placed in the same carrier.
You cannot mix different breeds together.
Animals placed in the same kennel should be of the same breed.
Important: To carry your pet in the cargo, you will need to inform the airline at least 7-30 days before the expected travel.
Restrictions for Summer Heat
Not all aircraft of Air Canada are equipped with the necessary ventilated baggage and temperature-controlled units. This is why it is not possible for this airline to accommodate pets when the temperature in heat hits 85°F or 29.5°C. During the summer heat, you can do the following to ensure a comfortable journey for it:
You should travel either in the early morning or late evening (if possible).
This is the time when the temperature is a bit low.
Always take non-stop or a direct flight to reduce the time that your pet will spend in the baggage compartment/cargo.
Confirm with the airline about the priority handling facilities and related rules.
However, the airline still does not allow animals to travel in the cabin or in the cargo for some routes. Destinations and dates have been tabulated below:
Routes You Cannot Travel with Pets During Summer Heat
Dates
Routes
All Year
Aruba, Cayman Islands, Belize, Costa Rica, TO Doha, Cuba, Jamaica, Curaçao, Dubai, Trinidad and Tobago, and Panama
1st March to 31st October 31
India
1st April to 30th November
St. Lucia
St. Maarten
Turks and Caicos
1st April to 31st October
Egypt
1st May to 30th September
Dominican Republic
1st May to 31st October
Bahamas and from Cuba
1st May to 30th November
Puerto Rico
15th May to 31st October
In the following states of the United States: Atlanta
Dallas-Fort Worth
Austin
Fort Lauderdale
Houston
Phoenix
Fort Myers
Las Vegas
Miami
Orlando
Nashville
Tampa Bay
Palm Springs
Sarasota
West Palm
1st June to 30th September
China
Japan
Hong Kong
Korea
1st July to 31st August
Greece
Israel
Hawaii
Mexico
Italy
1st July to 30th September
Morocco
Bermuda
Winter Restrictions
Just like summer heat restrictions, Air Canada's pet policy also has some rules for traveling in winter. According to this, animals will not be accepted in some or all Air Canada aircraft on certain dates and routes. This is because there are no ventilated baggage and temperature-controlled units.
Some more details have been mentioned in the tables below:
Dates
Rules and Restrictions
1st November to 31st March (or whenever the temperature is zero degree Celsius or below)
· No cats and dogs will be accepted if they weigh below 10 lbs or 4.5 kg in cargo.
· You cannot travel in the aircraft Embraer 175 (E75) with your animal during this period.
· Aircraft Embraer 190 (E90) does not accept them in winter.
· The airline does not allow them as checked items in the baggage compartments of Airbus A321-200, A320-200, and A319-100.

1st November to 31st March
The baggage compartment for keeping cats/dogs as checked items is not available in the Boeing 737 MAX 8 (7M8).
Peak Winter Season Travel Restrictions
18th December to 4th January
No pets will be allowed in the cargo or as checked baggage due to the increased number of passengers.
14th September to 4th January
· Air Canada flight numbers AC1982 and AC1980 flying between Mexico City and Toronto will not accept animals.
· Air Canada Rouge AC1988 flying between Mexico City and Montreal will not allow you to travel with your pet.
Remember: Every country may have different rules for traveling with cats/dogs. So, open the Air Canada official website , as well as IATA, to get a detailed overview.
Details about Snub or Short-Nosed Breeds
Due to safety reasons of fellow passengers and keeping the health conditions of pets in mind, the airline has restricted certain breeds of cats and dogs. Before you book a space for yours, you should check if you have the following snub or short-nosed (brachycephalic) breed of dog or cat:
Dogs
| | |
| --- | --- |
| Boxer | Chow chow |
| Boston Terrier | Affenpinscher |
| Chihuahua (apple-headed) | Bulldog (Dutch, French, English, American, and other breeds) |
| Japanese chin | English toy spaniel |
| Pekingese | Lhasa Apso |
| Shih Tzu | Pug (all breeds) |
| Tibetan spaniel | Shichon or zuchon (teddy bear) |
| Shar-pei | Brussels griffon |
Cats
Scottish fold
Himalayan
Burmese
Persian
British shorthair
Exotic shorthair
How to Prepare Your Dog/Cat for Travel?
Before traveling, you will need to do several things to prepare your animal for the trip. Looking at the Air Canada pet travel policy and requirements, you should do the following:
Remove the leash of your cat or dog before putting the carrier in the cargo or the flight.
Do not feed anything right from the flight as your animal may feel discomfort with a full stomach.
Keep its dishes empty to avoid spillage.
You are not allowed to bring medications and tranquilizers.
Always consult with a vet about air travel.
Collect the necessary health certificates and documents of your animal from a certified vet.
Use an absorbent material i.e. blanket to cover the kennel's bottom.
Never lock the doors of the carrier as an Air Canada executive may need to open them in case of an emergency.
Check-In Rules to Follow while Traveling with Pets
To travel with your animal, you will need to inform the airline in advance. The carrier will only accept your dog or cat if it has space available. Once it is accepted, you will need to check in offline as online facilities are not available when traveling with it.
When it comes to the recommended check-in timing, as per the policy of Air Canada, you will need to reach the airport at least 30 minutes before the actual check-in time. After this, you should spot the check-in window or counter of the airline to complete the process.Follow all these rules and regulations of Air Canada's pets policy to have the best travel experience and a comfortable journey.
FAQs
What is the Air Canada pet cargo fee for international routes?
To transport your animal internationally in the cargo, you will need to pay an amount of CAD 270 – CAD 318.60.
Does Air Canada allow all pets in cargo?
Following the cargo policy of Air Canada, you can ship dogs, cats, insects, tropical fishes, hatching eggs, etc.
Does Air Canada allow pets in the cabin?
No, only small dogs and cats are permitted in the cabin.
What are Air Canada pet carrier requirements for in-cabin?
The following should be the dimension for the carrier in-cabin:

23cm (H) x 40cm (W) x 50cm (L) for a hard-sided one 
27cm (H) x 40cm (W) x 50cm (L) in case of a soft-sided kennel
How to add pets to Air Canada flights?
To add your furry creature, you will need to call on 000-800-040-1885. You can also visit the nearest ticketing or airport office to add it.
Is Air Canada pet-friendly?
Yes, Air Canada is quite animal-friendly. It takes every possible measure to ensure a smooth and comfortable journey for your animal.