From buzzing nightlife to cultural activities, the metro city of Dallas has it all. Situated in the Southern US, this Texan city has enchanting museums, performing arts centers, excellent food including exotic cuisines, and live music experiences. These features make the city an ideal place to spend your weekend. So, a pre-planned itinerary on the best things to do in Dallas, Texas will help you get all the incredible experiences and fun in the city. Whether parents are coming with kids or partners are planning a trip, the itineraries can be customized well.
4 Things to do in Dallas this Weekend
A leisure weekend in a busy, complex life is all you need to rejuvenate yourself when the week is about to end. Consequently, things to do in Dallas this weekend include exploring the city's nightlife, fine dining by globally renowned chefs, and art and cultural activities. Choose amongst the best and have a nice trip.
1. Spend the Saturday Night at a Luxury Casino
The Winstar World Casino and Resort is a 2-hour drive to the north. The place is for people who like gambling as fun. It is the world's largest casino offering never-ending fun. The casino has 7000 machines with electronic games, poker, machine games, and a ton more.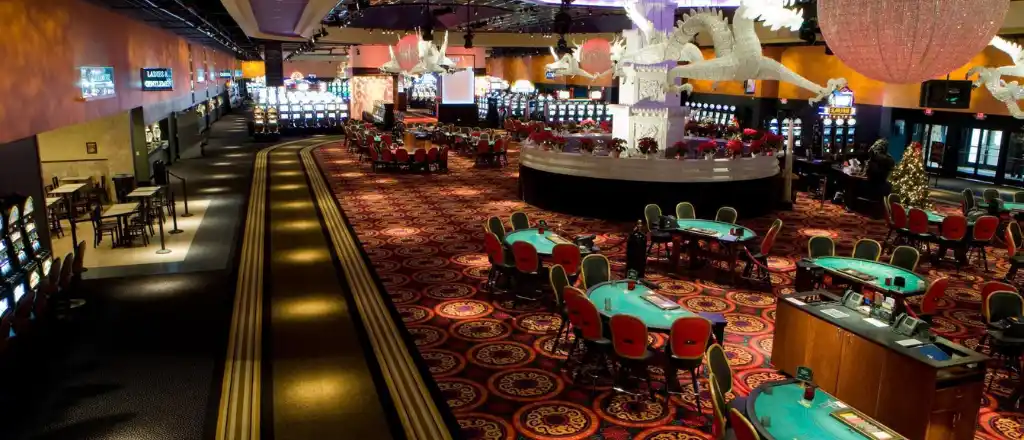 These games have the potential to keep you up throughout the night. The casino has luxury accommodations with full air-conditioning and modern amenities. Also, the resort houses pools and fine dining restaurants for a fun-relaxing day.
2. Satisfy Your Spirit by Watching Artistic Masterpieces
Just in case you are an art admirer, don't miss the chance to visit Lighthouse ArtSpace in downtown Dallas. The place is known for having the first experiential entertainment multiplex. It has been made to bring together and form a community through large-scale events.
The artspace has amazing floor-to-ceiling projections. It features an enchanting set of music and animations for a memorable time. The main exhibit and side galleries will take you through mesmerizing art pieces by great artists.
3. Relish Yourself with Fine Exotic Wines this Weekend
Weekends are incomplete without some iconic Texas wine near Dallas. It has gained adequate popularity in the past few years. This tops the list of fun things to do in Dallas at the mercy of your time. The offers are amazing and include: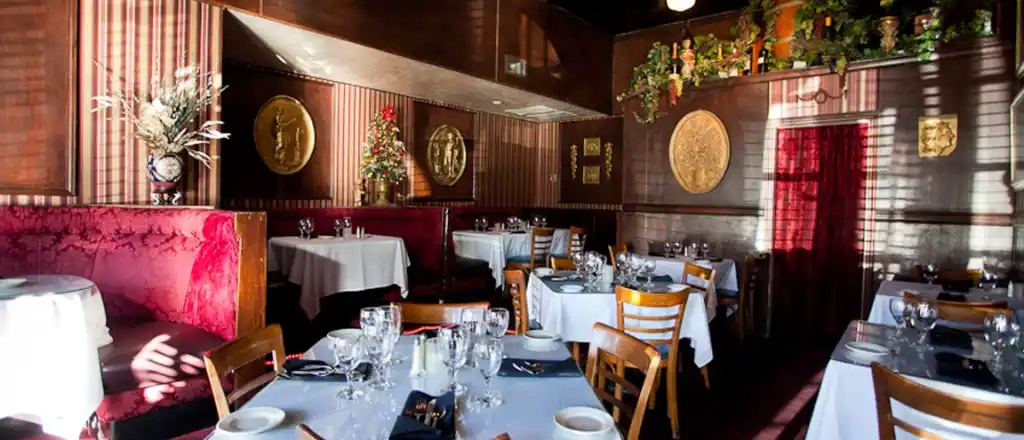 Unforgettable drinks
Entertainment
Artisan cocktails
The suburb of Grapevine is an amazing wine trail in the state. You can taste authentic and local wine offerings complimenting your grand weekend lunch and dinners at the wineries. Additionally, you can have a professional guide telling you more about local viticulture while sipping those wines.
4. Have a Fun Horse Ride on Sunday Morning
Fort Worth city offers fascinating horse riding opportunities. There is a renowned Stockyards Stable, scenic trails around Lake Benbrook, and several other places, particularly for horse riding. There are beautiful horses for everyone from a beginner to an expert.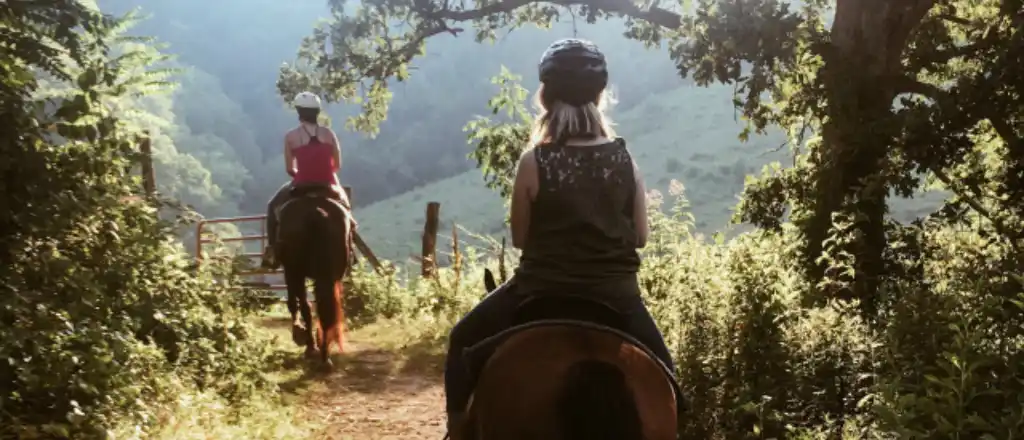 So, don't miss your chance to saddle up and through the breathtaking landscape. Get on and have fun with all such things to do in Dallas, TX. This is the perfect activity to pursue while you are with your family. The collective riding adds additional fun.
5 Free Things to do in Dallas
You could never have speculated that the third biggest city in Texas has free stuff to explore. It has free nightlife spots in abundance. These things also relate to the area's craft scene, historical centers, unrecorded music settings, local area occasions, and stops that express its neighborhood culture/history.
1. Cherish Craftsmanship at Dallas Museum of Art
Laid out in 1903, the Dallas Museum of Art is the biggest craftsmanship historical center in the US. The center's long-lasting assortment comprises more than articles. It has pieces dating from the thousand years BC to the current day.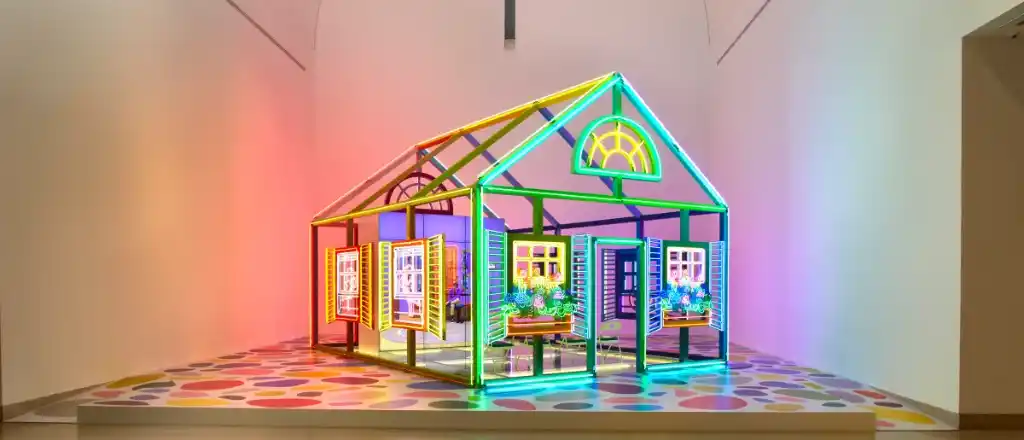 2. Experience Nightlife at the Bishop Art Gallery
Hip and brilliant, the Bishop Art district in the Oak Bluff area is notable for its attractive road art and different nightlife. This place is highly loved by youngsters. From its Instagram-commendable materials to stylish shops, this locale has various treat options to amuse the more youthful group.
You can walk around the region's roads and enjoy the bliss of serenity. Take halts in between and pause at the dramatically close road art. This street will give you some life experiences. It is a perfect place for you to go with your loved ones.
3. Stroll through the Fair Park
Fair Park features a social place for the entire city. This historical park is a great tourist attraction. It opens till 9 PM for its visitors. It is highly possible that whenever you visit the park, you may run into an occasion. Fair Park famously hosts a lot of public occasions lasting through the year.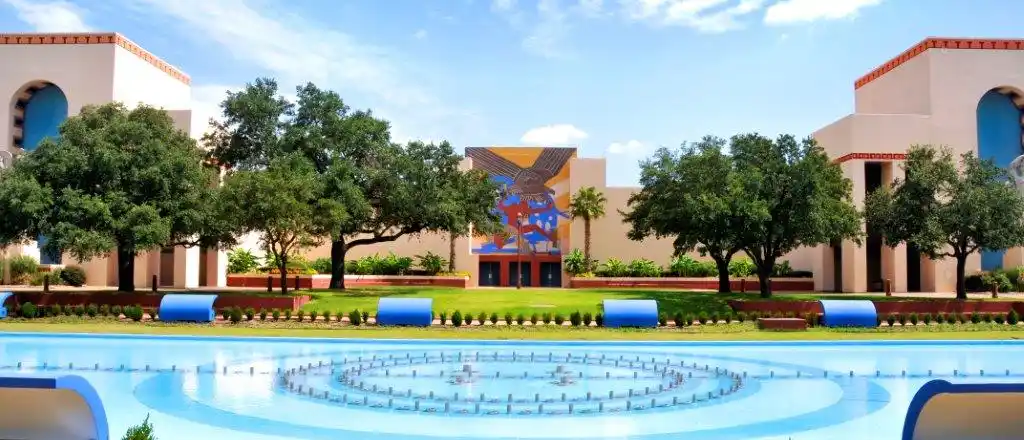 It is a cool place fit for couples and families alike. Couples can soak in the romantic vibe while families can enjoy activities and food altogether. The park features recreational areas and open amphitheaters. You can even buy things from the show shops. Plan accordingly and get to be a part of the country's biggest state fair.
4. Visit the Museum of Geometric and MADI Art
The Museum of Geometric and MADI Art is the main gallery in North America. It was laid out in 2002. The museum focuses on Madi development and displays hard-edged, non-authentic art. It is devoted to extracting art and putting it out there.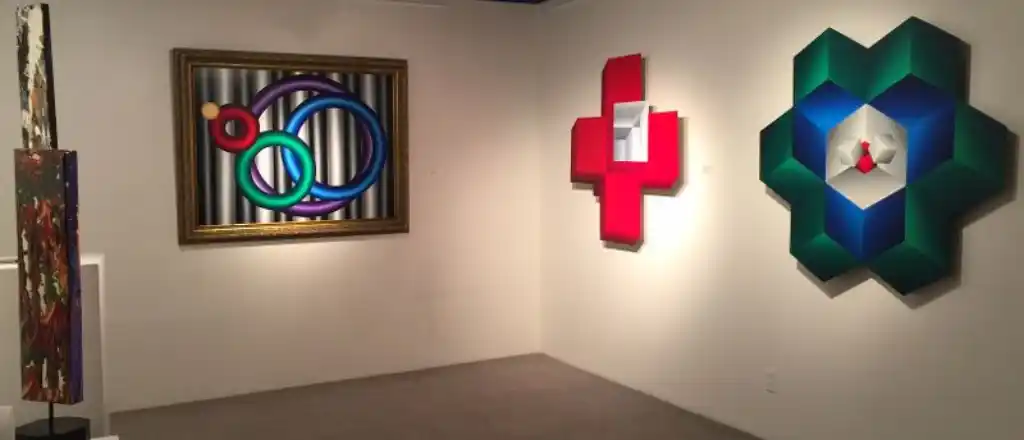 This one-of-a-kind museum, which is actually based on geometric concepts, is an interesting space. Visiting this gallery is especially one of the top free things to do in Dallas with kids, particularly those who love building Minecraft realms. You can explore strange mathematical art and learn about concepts you thought never existed.
5. Ride the Free Trolley
You can ride a free trolley on the M-Line Trolley. It has been running since 1983 and has fancy stories of its own. It is very easy to board this free ride. You can simply go to any one of their 39 stops and get on board. Similar is the case when you would like to get off.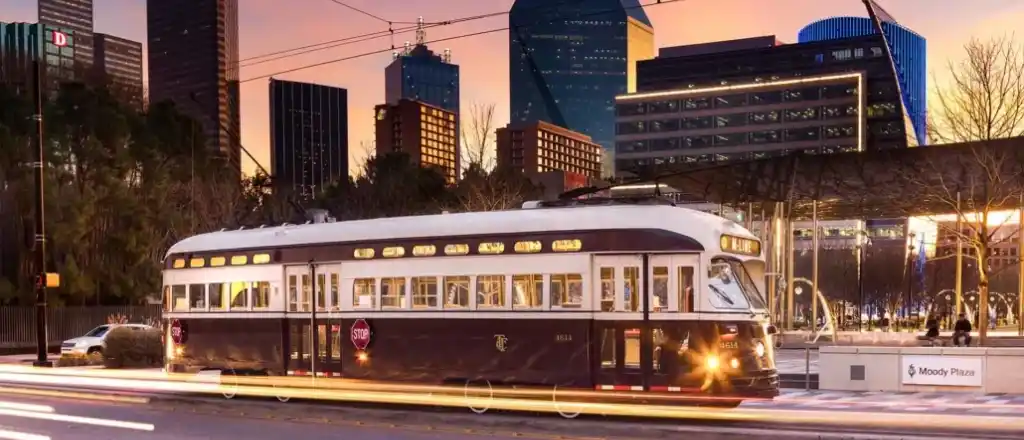 The cherry on the top is that the trams are pet friendly. You can even travel with your bikes or strollers as long as they are easy to fit. Their website further features a live tracker so that you can track the rides near and far at your convenience.
6 Romantic Things to do in Dallas For Couples
Dallas makes up one of the biggest and most energetic metropolitan regions in Texas. Due to its entrancing past and large, the city attracts many people, particularly couples. Enjoying golf with your partner is among some things to do in Dallas for couples. You can also go for romantic rides and tours.
1. Be Competitive: Play Golf at Top Golf Dallas
The highest ideal date spot for couples, Top Golf is exciting. You can have a massive experience of sport and love altogether. The complex has more than 70 hitting bays, which are all climate-controlled.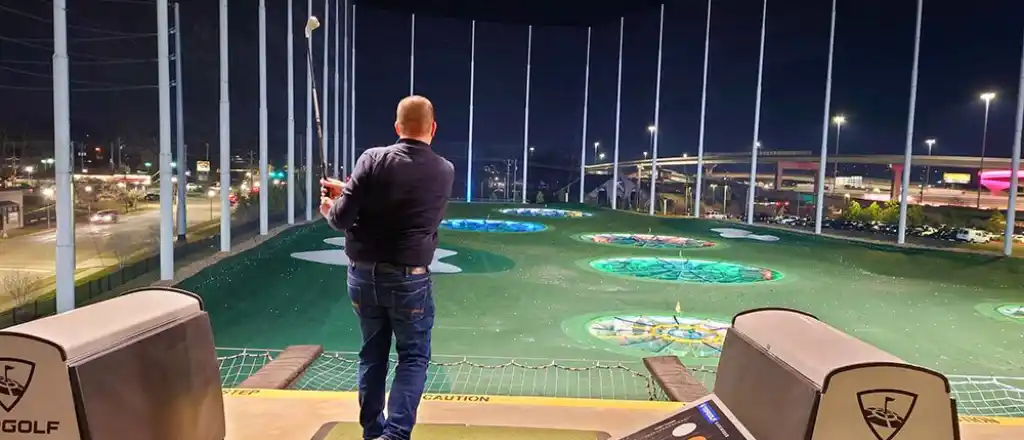 Top Golf is a fully modernized golf course. It has real-time tracking of each shot on a big display screen. You can indulge in a variety of high-tech games. The cherry on top is that it offers food and drinks alike.
You can book your slot in advance and spend a romantic golf night with your partner. Prices begin somewhere around $27 per hour. You can even enjoy half-priced games on Tuesdays.
2. Dream Escape Immersive – The Drama of Romance
This place is among the explore-worthy things to do in Dallas. This fascinating immersive approach lets you become avatars of a game. So, you get to be in the cinema with your own avatars. The virtual 3-D environment lets you interact and play. There are multiple adventures that the place offers. You can: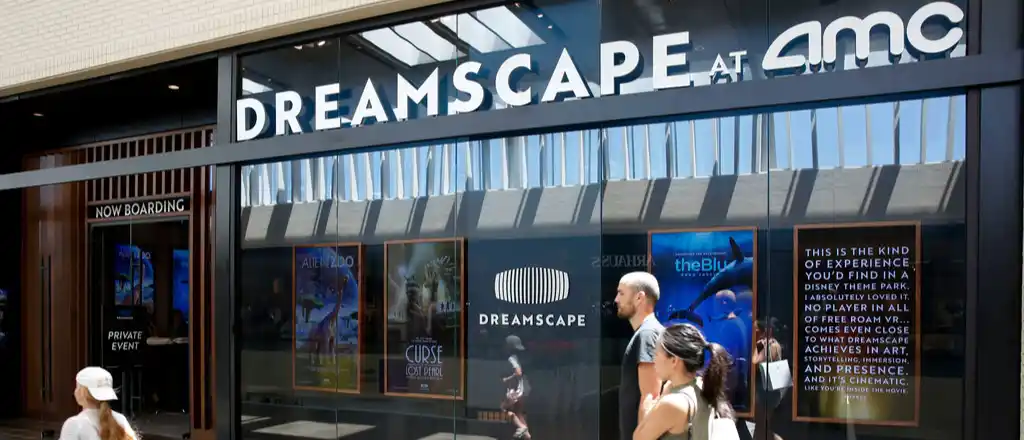 Do a scuba diving expedition
Go to an alien zoo
Unite whale families
It is no less than a real avatar game. The tickets start at around $20. The Escape is located at North Park Center on level two between Neiman Marcus and Nordstrom. Definitely, it is the perfect place for couples who want to take their date to the next level.
3. Enjoy the Love Rides of Gondola in Dallas
Yes, you get to experience those Italian vibes here in the city itself. All you have to do is book a ride.
You can book a private Gondola ride through the waterways of the Mandalay Canal and Lake Carolyn.
There are so many options to choose from.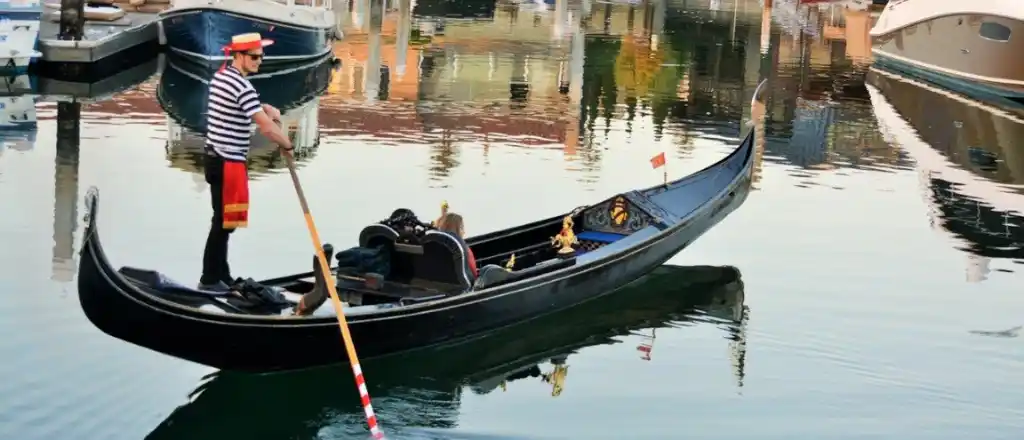 You can get along with dinners, desserts, pizza dates, or just breakfast on the rides. Book personal choirs that sing for you while you have the most romantic time of your trip. You can also get them decorated with their varied options.
These rides are indeed the most romantic things to do in Dallas this weekend for couples. The city blossoms and the customizations that these contractors offer make the rides even more happening. Your perfect proposal destination is just a plan away.
4. Go on Chocolate Tours
Dallas, TX, has the dreamiest chocolate parlor in the whole wide world. You should take your partner on a chocolate stroll to four of the most amazing boutiques. You get free samples from all the sweet shops.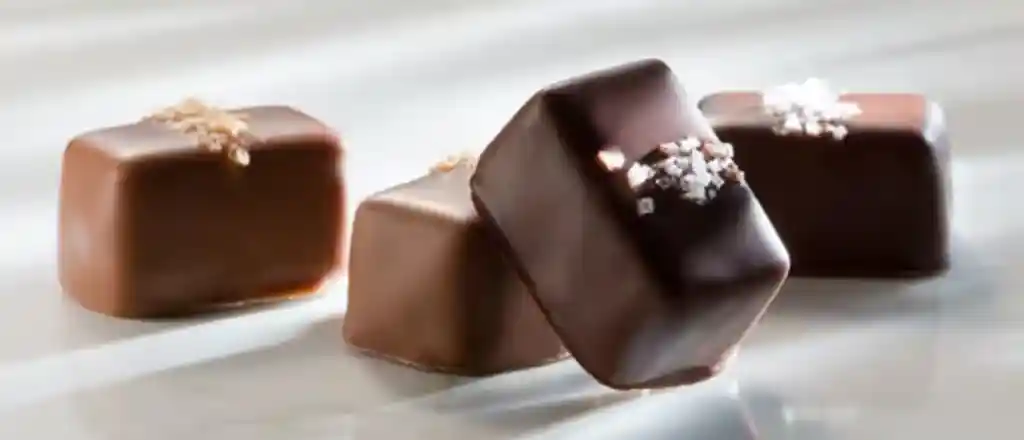 The tour in its entirety is about 3-4 hours. Prices start from $45 per person, these include transport, food, and beverages. You can also curate special-themed tours. Perfect for your weekends, these tours will help you in making your loved one feel special. Go ahead and have a great romantic Saturday.
5. Love & Laugh at the Comedy Club
The Dallas Comedy Club promises a high fun time. A huge number of comedians participate in the performances. You get to enjoy their monologues. Away from the typical idea of romance, this club is meant for lovers who want to try something new.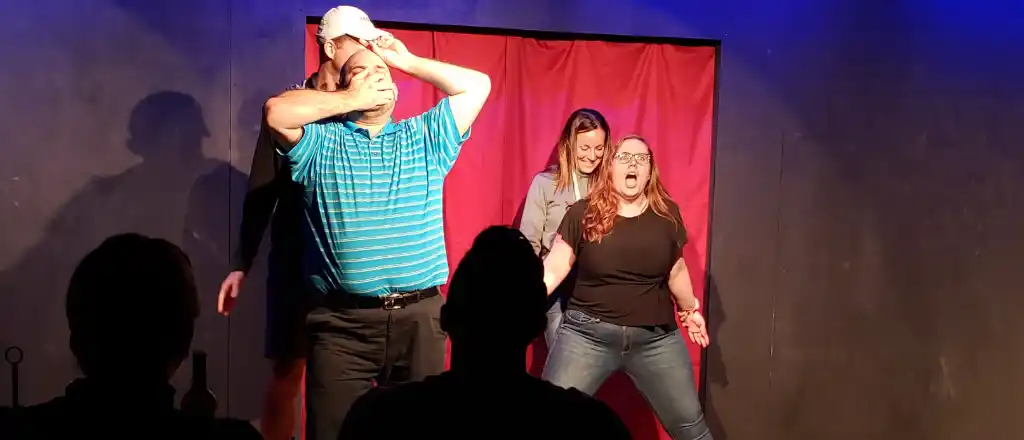 This venue is well equipped with all the things you might like. It has a theater, an outdoor stage, an electric food menu, a beer garden, and a bar. You can get a hand on free performances for open mic and improv. You get:
Open Mic
Drunk Trivia
Standup
Sketch
Improv
The club is also reasonable. The tickets start from around 10$ to 15$.
6. Feel Like A King & Queen at Medieval Times Dinner & Tournament
It is very fascinating to feel like an 11th-century king beside your queen. You do not have to time travel to do that. You just have to book yourself a slot at Medieval Times Dinner & Tournament. The place gestures innumerable quality of century experiences that you will never forget.
You get to attend a grand feast. The feast menu is predicted – sweet buttered corn & roast chicken. Dinner is entertained by trained professionals that put up shows relative to days. You get to enjoy:
Ancient Games
Jousting
Dinner at an 11th-century castle
Sword-Fighting
A full-service bar
Hands down, this is going to be the best and wildest romantic experience that you can savor in the city with your partner. Feel like the king & queen you've always dreamt of being.
4 Things to do in Dallas with Kids
Just in case you are thinking about ways to keep children engaged, you have nothing to worry about. The city offers a bunch of cool things to do when it comes to kids. Exciting parks give identification to Dallas, Texas. Unique gaming activities are further to be explored.
1. Take Your Kids to the Trinity Forest Adventure Park
Trinity Park is a perfect place for families to take off. It is spread over a seven-acre campus. The park features a mixed obstruction course along with a zip line park. It holds multiple other things like swings, scramble, and moving. The park is primarily made with the intent for a very long time.
Its recreation area flaunts north of twenty zip-lines (from 10′ to 75′ over the ground). There are 70 unique components (freight nets, wobble spans, tight ropes, and such) that are fanned out by more than eight ethereal impediment courses. The courses are independent to permit everybody to move on their own.
This is a perfect place to have some quality time with your kids and get filled with thrill.
2. The Most Popular Kids Spot: Klyde Warren Park
No list is complete without mentioning the most popular parks among kids. Klyde Warren Park is a 5.2-section of land straight park. It is viewed as one of Dallas' chief local area meeting spots. The park famously flaunts everything from a butterfly nursery to exceptional regions distributed for youngsters.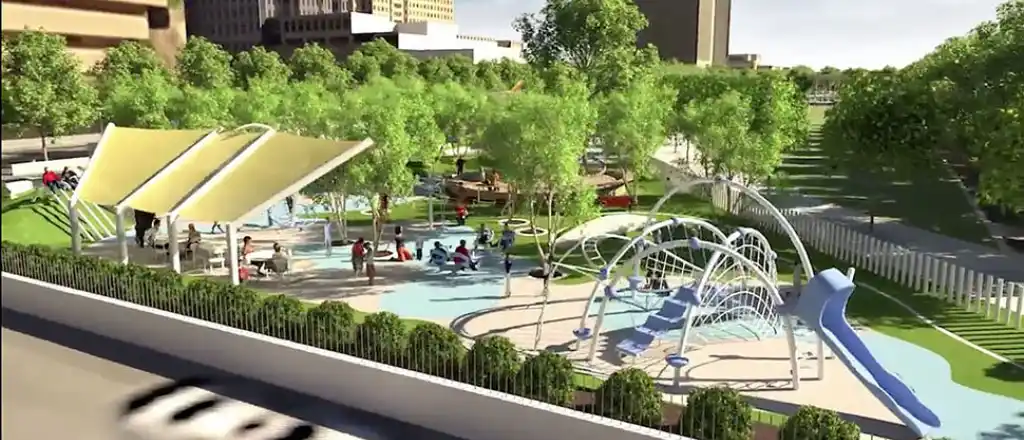 For kids, the recreation area is expanding the youngsters' region. It is a massive play area of about 18,000 square feet. It accounts for new cutting-edge play hardware. The park even has a complete string with a climbing tower, a climbing wall, and turning components. You kids will love this ghastly space to play and run around.
3. Kids World At Kidzania USA Frisco
Kidzania is a worldwide indoor amusement park that is very famous and attracts thousands of people. The chain is at Stonebriar Center shopping center in Frisco. It takes edutainment to another level by offering kids the opportunity to pretend-&-play in more than 100 callings in a downsized city.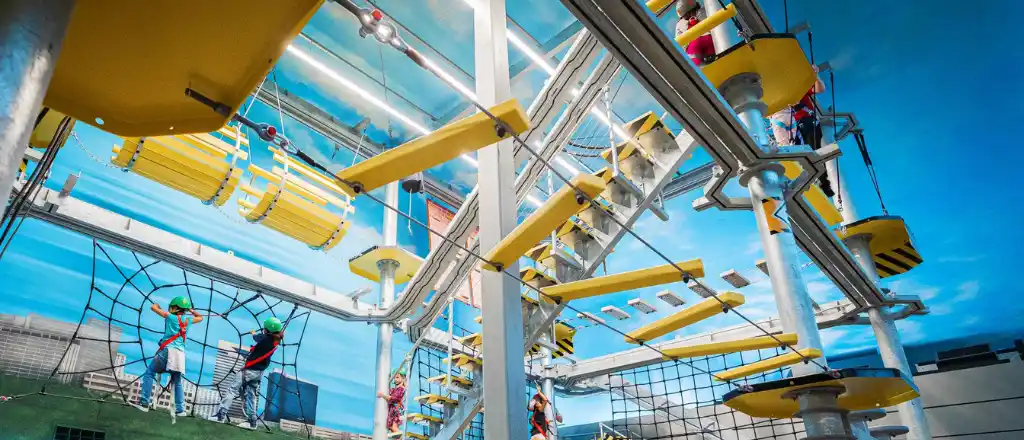 This is among the craziest fun things to do in Dallas with kids. Your little ones can:
Cross 100,000 sq ft north of two stories
Fly big enough planes
Record Spotify digital broadcasts
Go on pilot training programs to battle flames
Get paid for working
Renew the play money for buying toys
Kids aged 4-14 can drench themselves in an assortment of genuine exercises. It, indeed, is very fascinating and you should not miss this place by any chance.
4. Take Kids Gaming at the National Videogame Exhibition Hall
This is one place where guardians will not need to persuade the children to go to. The Frisco Disclosure Center, the National Videogame Exhibition hall (NVM) is a genuine gamer's place. It is exclusive to the history of video games. It was made by three long-term gamers.
You should visit the National Videogame Hall for a trip filled with retro games. It features the world's largest playable Pong game. The hall showcases games in the perfect assortment. This museum-cum-play zone allows you to play the retro games placed here.
The games it features are:
Jackass Kong
Space Trespassers
80's style exemplary gaming arcade
5 Things to do in Dallas with Family
Dallas has many upmarket shops, restaurants, and eateries to explore. To finish everything off, a portion of what to do in Dallas includes a list of such things.
You can be assured to have a fun weekend with these interesting and best things to do in Dallas. On other days too, your family members will enjoy the villages, museums, and gardens offered by the Texan city.
1. The Wonderland: Six Flags Over Dallas
Six Flags Over Dallas is a theme park and is located in Arlington, halfway between Dallas and Fort Worth. It is spread on a 212-acre land and features a ton of crazy things. This wonderland is towered by roller coasters.
The most favorable seasons to visit the park are April and September. Six Flags entertains adults and kids alike. You get to ride along several rides and enjoy drinks. Numerous food options and child attractions are the main characteristics of the park. Check it out and have fun with your family.
2. Take Family to the Perot Museum of Nature and Science
Even if you are not a fan of science & its development, then the museum still has the capacity to entertain you. The Perot Museum of Nature & Science is a world-class museum. It displays 11 permanent exhibitions. The themes explore sports, energy, dinosaurs & the earth.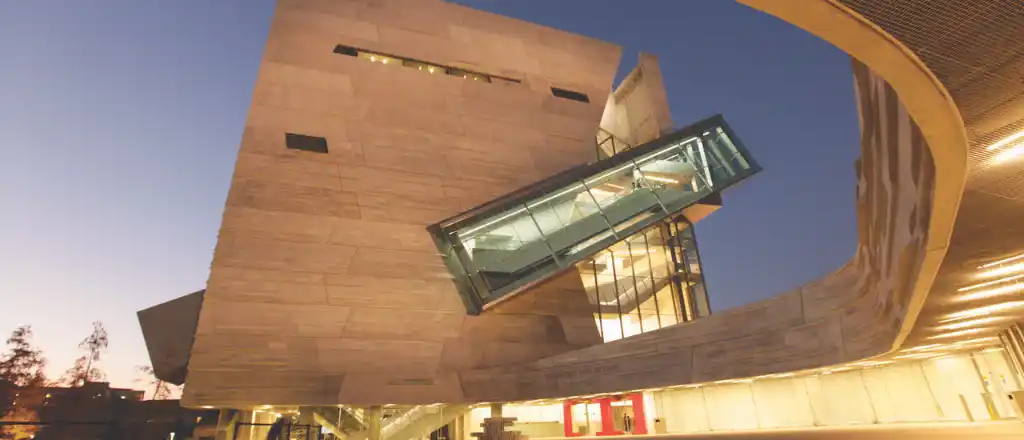 Architecturally, the museum is built with beauty. It has a theater, an outdoor play space, a courtyard, and a cafe. It allows celebrations for special events. You can celebrate a family party or your kid's birthday inside the museum.
3. Visit the Heritage Village
This place is all set to give you a lifetime of historic experience all at once. The village offers a life experience of North Texas of the 19th and 20th centuries. It is spread on a 13-acre campus in historic Old City Park.
There are old general stores where kids can get to pretend and play. They can work as patrons or workers and have fun while pretending to play. The village also has a log cabin, a schoolhouse, and a farmstead. You can have nice fun with family here, have drinks and let kids play.
4. Stroll through Dallas Arboretum & Botanical Garden
Dallas Arboretum is a public garden that is spread over 66 acres. It has massive floral sights amongst other attractions. The most popular displays of the garden are during Christmas.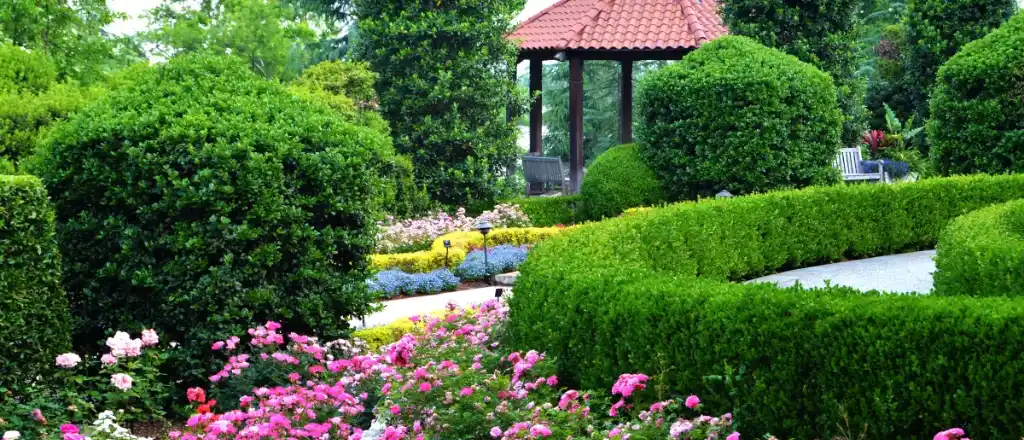 Just in case you are in the city you should take a stroll around the botanical garden. You can have some dinner at the dining terrace. There is a family gift shop to buy things and souvenirs.
5. Indulge in Adventure in Water and Wilderness at Waterparks
The weekend is all about trying something new and different. So there is nothing better than taking on some Adventure. You can have fun and indulge in some cool rides at this place. Epic Waters Indoor Waterpark in Grand Prairie. It comes with 11 fun rides, 3 among them being unique enough to thrill in Texas.
Waterparks is open all year round for fun covering a large space of 80,000 square feet with clean, refreshing water. Alongside, you will get to have some amazing snacks and drinks to spend a big part of the day there. You should definitely check this place out to have some refreshing water-filled fun.
Conclusion
There are many things to do in Dallas, Texas. All you have to do is plan beforehand about the places you wish to see and the things you want to experience. Once the checklist is ready, you can have a blast in the city. From going on romantic dates to making children happy at the trampolines, you can do it all.