The nicest aspects that may pop into your mind when you think of Arizona are the zoo, deserts, and amazing events with great weather. The ideal vacation spot for any traveler can be this state. Before planning a trip, know the best time to visit Arizona so that you can have an excellent experience. 
A visitor should be aware of the top activities to do in this American state during a particular season whether she/he is traveling alone or with someone. The best, most entertaining, and distinctive features of this state make traveling more fun.
Hence, as you learn more about Arizona's weather and temperature in a specific season, you will know what to do and when.
Traveling to Arizona in Summer Season
Typically, the summer season is the hottest time of the whole year. In Arizona, the temperature may be high from June to August. Yet, it does not stop visitors from taking advantage of the countless activities, as well as events, available exclusively during this period.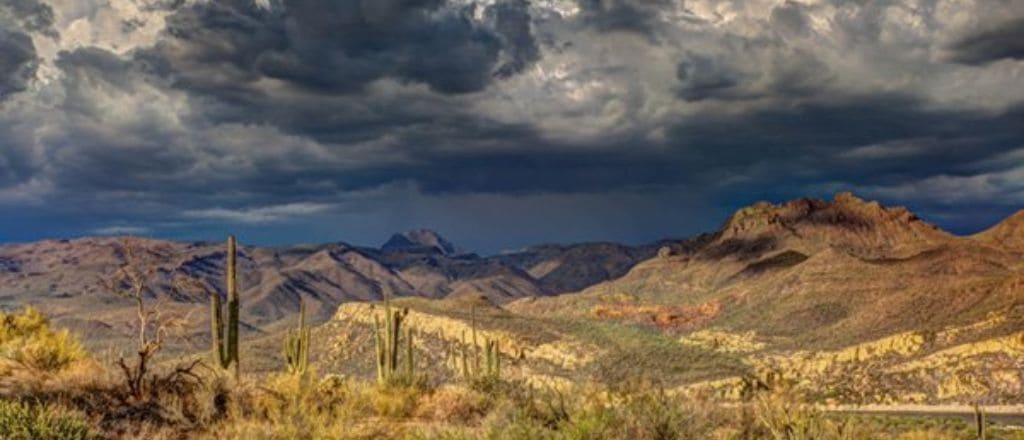 However, wherever you go, you should anticipate typical high temperatures around 90 to 100 degrees.
The following are some other biggest events taking place in this state this summer that one should not miss it:
Attend the Celebration in Old Town Scottsdale During June
Scottsdale, which is concentrated in a few square miles called Old Town, combines clubs and bars. It produces a scene that blends West Coast glitter with a more relaxed attitude in the month of June.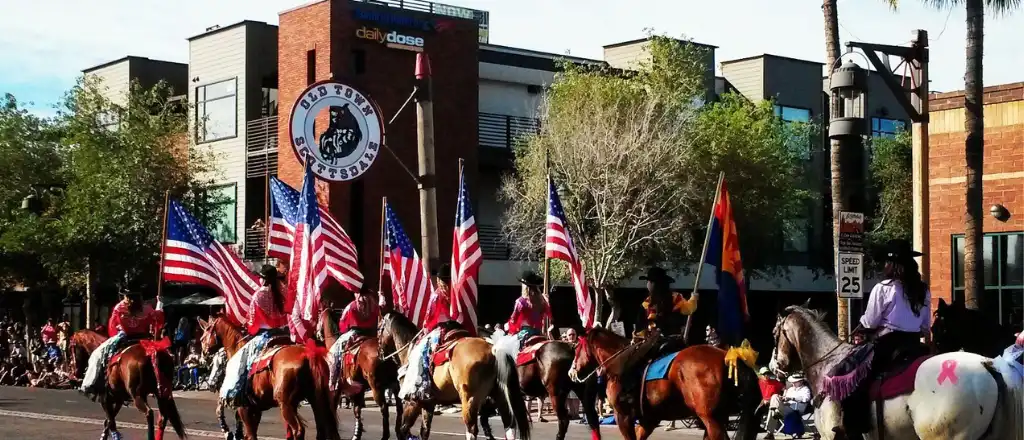 This town has a variety of entertainment options for its tourists. These include a tequila cantina, dive bars, dance floors, and wine. There, people are generally cordial as well as open to chit-chatting with both residents and visitors.
In July, Enjoy the Flagstaff Folk Festival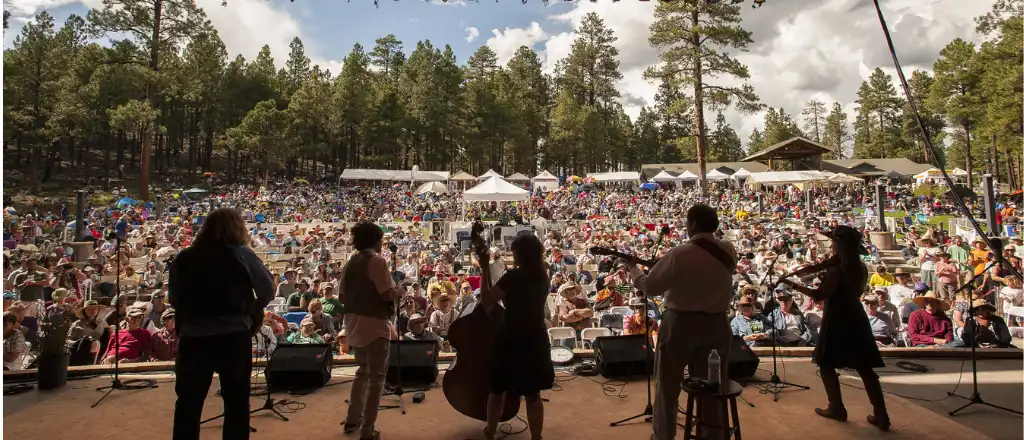 In the starting month of July, this festival takes place in Flagstaff. This is a concert and was organized by the Flagstaff Friends of Traditional Music. It also featured over 200 talented fiddlers. This festival is still a humorous and enjoyable affair where a traveler can even pick up some songwriting tips as well.
Bisbee Pirates of High Desert in August
This event is located in Bisbee, Arizona. It is another fascinating summertime occasion in this tiny town, which usually takes place in the month of August. The entire town gets into Bisbee Pirates of High Desert. Both tourists and locals are encouraged to parade through town wearing their best and most cherished pirate attire.
By offering some form of entertainment or meal arrangement, nearby restaurants and hotels join in on the excitement. Hence, tourists can plan their vacation to enjoy this event in August.
Heading to Arizona During the Winter 
The winter season generally lasts from roughly December to February. The belief is that January is the coldest month of all. The temperatures in this season dropped as low as around 44 to 60 degrees. Sometimes, you may experience rain in this season as well.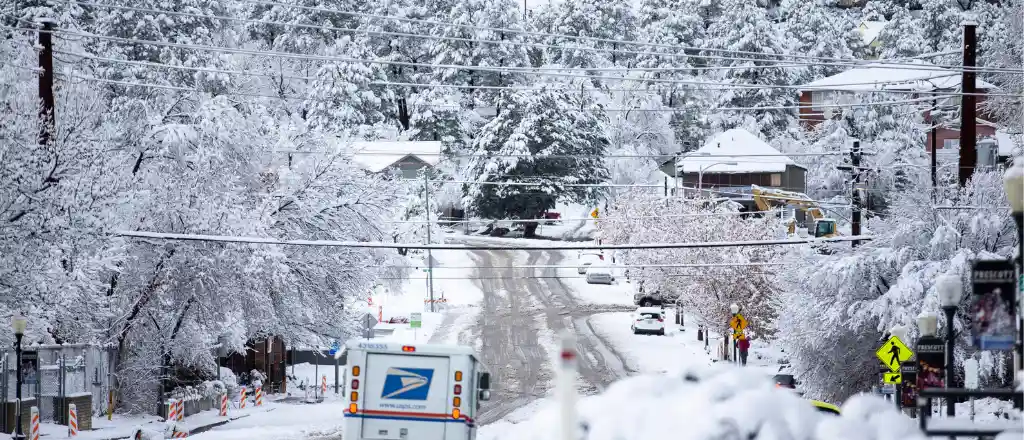 Winter is a good time and this is the reason why so many visitors come to this American state. The "SnowBirds" come in this season to appreciate how pleasant and warm winters in the Valley can be. If you want to experience cold along with rain, then this is not the best time of year to visit Sedona in Arizona. 
Some high-elevation towns, like Flagstaff, are mostly covered with snow during winter. On the other hand, snow is less common in Sedona and other chilly places.
In addition to this, when you are planning to visit the desert in winter, you should be prepared for colder weather. Also, when you want colder weather, then you can visit the northern region of the state. It can be the Grand Canyon or other well-known natural landmarks. These may experience snow as well during this season.
In the winter season, make sure to keep things ahead of time because you should not count on being able to camp overnight. This is so that some areas may be shut down for the season. Additionally, whichever region of the state you are visiting, be ready for anything due to the weather as the temperature might change suddenly.
Given below are some of the top winter activities in this state of the US to experience:
Tucson Gem Exhibition During January
In Arizona, Tucson is located. Tents are erected throughout this city, beginning in January, for what is known as the annual Tucson Gem Show. It attracts a huge number of sellers of fossils, gems, rocks, jewelry, and associated crafts from all over the nation and the world.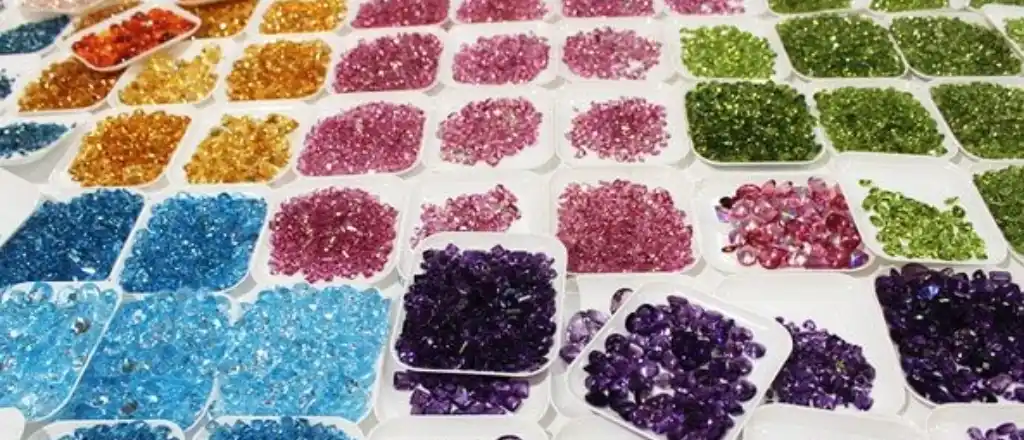 It is a week-long series of numerous gem shows happening all across the city, not just one big event. Also, it is the oldest and the largest event there. A traveler should not miss this event held in the convention center.
Visitors who are planning to come for this event may need to reserve their hotel room early. The purchasers and collectors traveling in Tucson during this period are considered a serious business.
Visit the Grand Canyon on the Polar Express in the Month of December
In Winter, December might be the best time to visit Arizona Grand Canyon for some. Despite the cold days, tourists can enjoy its beauty during a more pleasant time.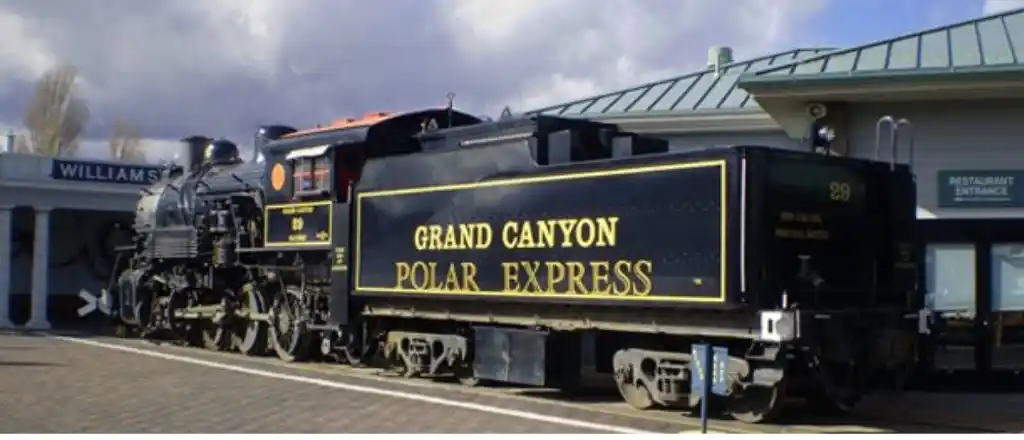 Travelers should take their kids on Christmas and consider going on a train excursion that they will never forget. Every December, the Grand Canyon Railway, which runs between South Rim and Williams, is decorated for Christmas. It has Santa Claus wandering the corridors and forming the Polar Express.
Heart Pluto Celebration in February
During February month, travelers from far and near flock to Arizona to view the stars in the state's several Dark Sky Parks and see its renowned observatories. Also, they can go to a very unique celebration at the Lowell Observatory In Flagstaff, in the month of February, to mark the occasion of the Pluto discovery.
To explain to the visitors why this tiny planet in the solar system is so unique, the observatory gathers planetary astronauts as well as scientists every year. They are involved in a series of lectures and events spread over nine days in February month.
Trip to Arizona in the Spring Season 
The spring season is an excellent time for anyone looking for things to do in this state. This starts from the month of March till May. The season feels moderate because of the combination of temperature as well as humidity. Warmer temperatures are seen in the later months, between nearly 92.9°F and 66°F.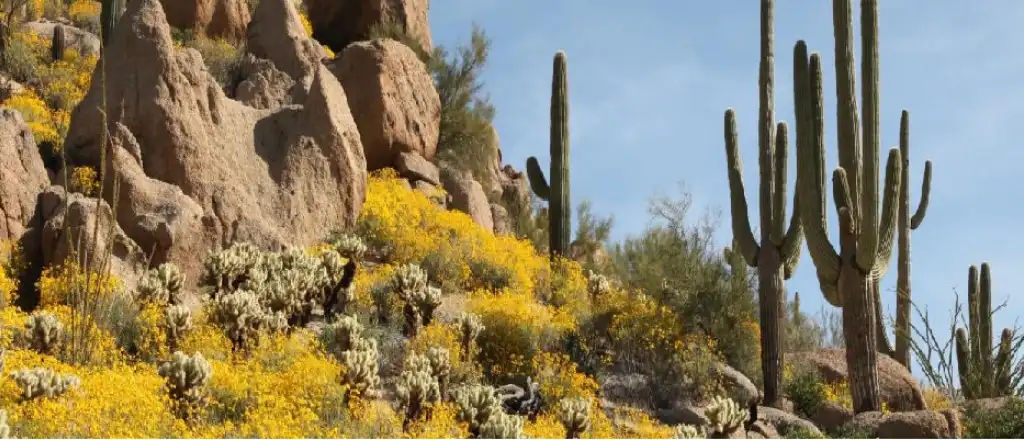 In this American state, spring is the most colorful season when it comes to blooming. Also, in many regions of the United States, the appearance of bulb flowers signals the arrival of spring. In the Valley of the sun, the aroma of the grapefruit, lime trees, orange, and lemon gives this time of year its unique charm.
National parks are, hence, famous in this state. Therefore, in March, April, and May, one of the best times to visit Arizona's national parks is the spring season. Every Friday in March, these parks host moonlight walks among many regular events that take place throughout the spring. Two hours in the evening will be dedicated to a guided tour of the park. 
Other events highlighted in the spring season are as follows:
During April, Annual EI Puente Festival
The Tempe Center for the Arts will host the Annual EI Puente Festival in April. EI Puente, which is Spanish for "bridge", is an event that unites generations by showcasing the musical, dancing, and artistic traditions to a wide range of spectators. Also, this event is open to everyone and is free to attend.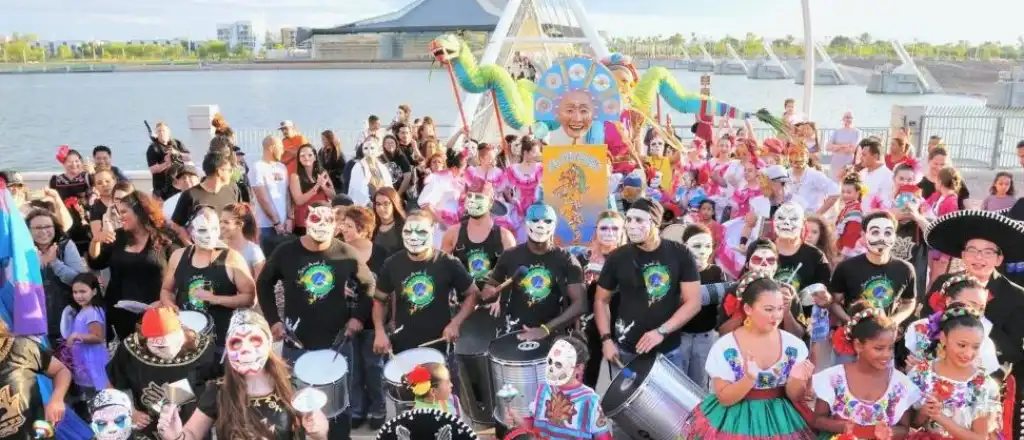 In April month, in this event, some of the Valley's most gifted young performers ranging in age from 6 to 17, will entertain attendees with ballet Folklorico dances, mariachi performances, and theatrics. One of the features of this yearly event is the opportunity for kids to participate in the performance through craft activities. 
M3F Music Festival in the Month of March
The M3F festival was founded in 2004. It has grown to be a popular destination for music lovers. Also, it is a 100 percent non-profit event. With past performers including Nelson and Promise of the Real, the Avett Brothers, and many others, this festival has drawn tourists to Arizona.
M3F is a wonderful opportunity to witness the passion of people who are united by the love of music and art as well as their commitment to giving back to the community. This occasion will take place in downtown Phoenix's Margaret T. Hance Park. On numerous stages, this two-day festival hosts both local as well as national musical talents.
Additionally, this is the best time to visit Phoenix in Arizona because along with the incredible music, the event will feature more than a dozen local suppliers selling their items. A kid zone can further be found where children can rest and have peaceful yoga sessions before the music begins. 
Scottsdale ArtWalk in May
The Scottsdale ArtWalk event is a monthly outdoor block celebration a visitor can attend every Thursday. This can be the finest time to be outside during this season in Phoenix in May. Scottsdale is well known for its art scene and many galleries.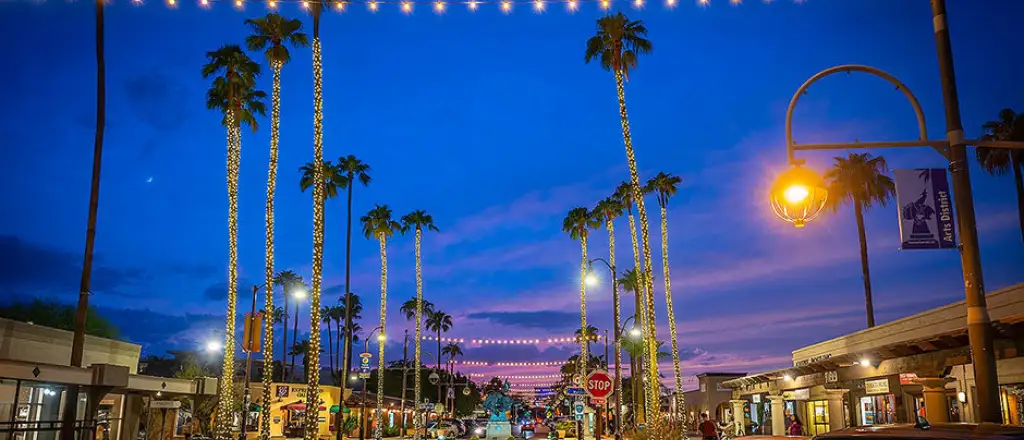 Here, a traveler can explore the streets and find many galleries, some of which serve wine and small bites. She/he can take in the festive atmosphere during May. Visit one of the many eateries in Old Town as well for dinner.
Note: This ArtWalk starts around 7:00 PM to 9:00 PM on Thursdays.
In Fall, Going to Arizona
The fall season in this state is exceptionally long and gorgeous. It begins in the mountains nearly in September and lasts through the end of November in the desert. Sometimes, depending on the weather, trees can maintain their colors far into December as well.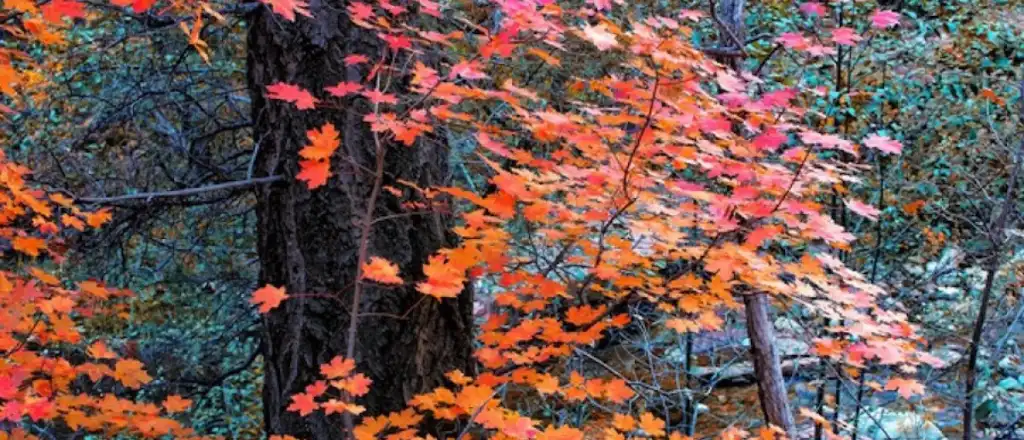 In this season, given the wind and humidity, the daily temperatures are fairly pleasant, ranging between 93.1°F and 63.6°F. Sometimes, this state can experience one or two days of rain in the month.
Also, because of the weather, visitation is at its lowest during this time. So, lodging may be reasonably priced. Hence, to get low crowds and hotel costs, Fall is the best time of year to visit Arizona.
There are several locations where you may witness those stunning colors in the fall. One such location is the Flagstaff region. It is the area of Arizona's most well-liked leaf-peeping locale. The rich aspen groves in Coconino National Forest make it especially beautiful during this fall season, especially when the crowd is less.
The White Mountains, which are in eastern Arizona's Pinetop-Lakeside region, are another place to see fall. Several lakes are excellent locations for fall photography or picnics. This is because they reflect the leaves so wonderfully. Hence, one can plan his or her vacation in the fall.
One can refer to the best events operated during the fall in this American state:
Coconino County Fair During September
Notably, the biggest occasion in Northern Arizona is the yearly Coconino County Fair. Every year, in September, on Labor Day Weekend, this occasion is held.
This occasion has promoted community involvement and interest in a variety of fields, including gardening, agriculture, home arts, livestock, and diverse customs. Also, this is achieved by offering a fun and instructive experience in an atmosphere that welcomes families and inspires people to share their achievements in September.
In October, Visit MacDonald's Ranch
For many years, MacDonald's Ranch has been a favorite among families. It is the top stable for horseback riding. Also, It is open every day of October except Tuesdays. North Valley locals will find it handy that it is in Scottsdale. It is the best time to visit Scottsdale Arizona for others as well in October month. 
During this month, visitors are taken on a genuine western hayride drawn by horses or mules rather than a tractor to the Pumpkin Farm to find the ideal pumpkin. Additionally, children of all age groups enjoy the petting zoo, where they may pet miniature horses, goats, lambs, donkeys, pigs, and other animals.
Heading towards September, a variety of games are accessible there. A hay labyrinth where you can get lost, face painting, and others. Play games like Cow Milking, Conk the Cow, and more can be explored while taking part in duck races. Even an Old West village with antiques may be found there, along with Blazin'Barbeque's extensive menu of food and beverages.
Hence, one can enjoy an Arizona trip more wonderfully in September.
During November, Celebrate the Glendale Glitters
Every year, thousands of people who wish to celebrate the holiday season in style flock to Glendale in Arizona for this festival in Historic Downtown. These festivities begin in nearly November and continue till January, including special event weekends.
This event has been enticing guests with delicious food, live music, sparkling lights gracing the streets, and vintage shopping for nearly more than twenty years. This stunning festival has the biggest free holiday light show in the whole state as well.
To End Things Off,
During any season of the year, this American state is one the most interesting places to travel to. This state has a wide variety of activities to do in every different weather. Whether you are looking for the perfect date or want to spend quality time with your loved ones, just know the best time of year to visit Arizona beforehand. You can feel excited the entire day by choosing the perfect time and weather to visit here.