Costa Rica is one of the best places in Central America that you can visit. Here, you will get a chance to experience diverse wildlife, exciting backpacker scenes, mouth-watering local food, and mesmerizing landscapes. An excellent way to make your trip is by knowing the best time of the year to visit Costa Rica in terms of what weather, travel cost, and crowds are like. With more details about these aspects, your trip, whether short or long, will be memorable.
What Makes Costa Rica a Perfect Traveler Spot?
While planning a trip to this vivacious country, every traveler often comes across a question – when to visit here. Well, it is such a beautiful nation. Hence, no time is bad to plan your visit.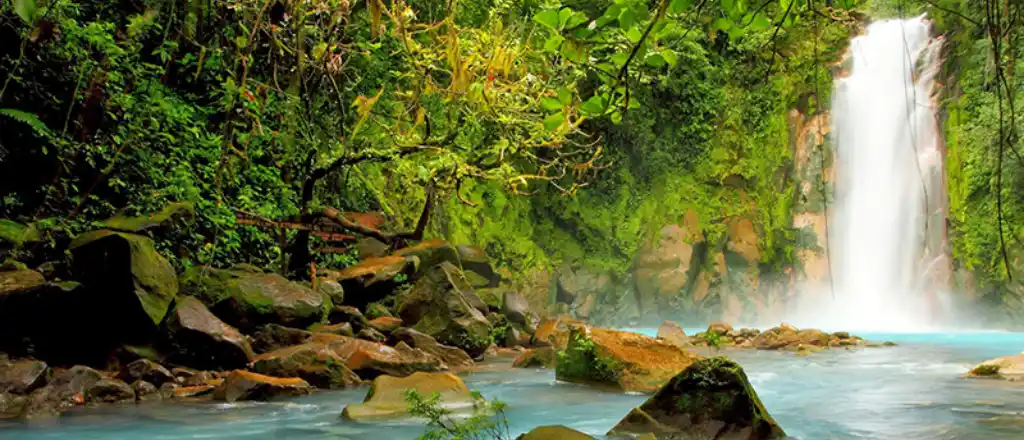 But yes, you can definitely take factors such as the weather, cost, and crowds into consideration to have the best period according to your needs and budget.
Better climatic conditions simply mean expensive flights, accommodations, and more crowds. Less desirable conditions, on the other hand, will have cheaper costs and fewer crowds. Hence, the best times to visit Costa Rica will completely depend on the factors that have been listed above.
An Overview of Costa Rica's Weather
Costa Rica is one of the prettiest nations throughout the year. The temperature remains not too cool and not extremely hot. As a result, you will have desirable climatic conditions throughout the year. On average, the temperature varies between 15 degree Celsius and 26 degree Celsius.
COSTA RICA WEATHER
When it comes to the main seasons, Costa Rica has the following:
It is obviously very wet. During this season, rain is there almost daily and can last with thunderstorms for several hours.
When you ask about the best weather, the dry season is the answer. During this season, you will experience bright sunshine along with rain showers occasionally.
When the green season hits Costa Rica, there will be clear and sunny mornings but rain can be there in afternoons.
The Climate of Costa Rica
The weather and temperature greatly depend on the region or area you are planning to visit. For instance, coastal areas of this exciting country can be excessively hot. The highlands, on the other hand, can be cooler as they are in the middle of the country. The humidity level will also go up as soon as you move south.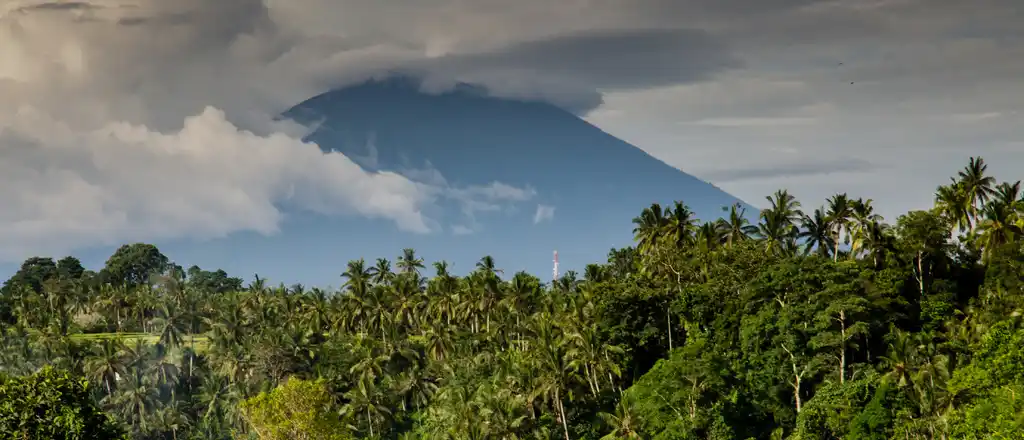 Hence, Costa Rica's weather is quite humid, warm, and wet many times. But you will have huge biodiversity and wildlife to explore here. This is why you must check the weather forecast while finding the best time of year to plan a visit to Costa Rica for wildlife and other exploration.
When's the Best Time to Visit Costa Rica?
Based on the above-explained overview, the most suitable time for your visit to Costa Rica mainly depends on what you actually want or are searching for. Below-given is detailed information as per the seasons and months so that you can decide better:
From December to April (Dry Season)
These months are marked as the dry season in Costa Rica. Moreover, this is the period when the tourism sector of this nation is at its peak. During the dry season, the weather is quite sunny and hot almost every day with very few rain showers.
Since the rainy season just ended before this one, you will get to see the lush waterfalls and flourishing forests.
The nice and enjoyable weather makes the dry season the best time of the year to visit Costa Rica. But keep one thing in mind – this season also marks Christmas and New Year holidays along with celebrations. So, tourist spots and streets will be the busiest.
At this time, the crowd is at its maximum number, particularly in the touristy spots. As a result, the airfares and hotels/accommodations are also quite expensive. Therefore, you must book your flight tickets and accommodation in advance in case bookings are closed later on.
In simple terms, the dry season could be your best time to come here, especially when you want to see the most pleasing weather. But yes, check the availability of flight tickets and hotels around your desired areas. Keep a note of the daily forecast to avoid unwanted hassles.
From May to June (Green Season)
May is the beginning of the 'green' season. Since it is between the low and peak seasons, it is also considered the shoulder season for this country's tourism industry. Hence, you can consider it one of the best times to visit Costa Rica.
When it comes to weather, travel cost, and crowds, May can be the best month. It is because most days are sunny, prices are reasonable, and people get back to their work after a long holiday period.
There could be some rain during this season but it will typically happen in the afternoon and evening. The green season is just a perfect combo of rainy and sunny days.
By visiting during this season, you can have a great time in the morning at the beaches or simply a quick tour of the local streets. This will help you relax and enjoy later when the rain comes.
People who have a limited budget to spend on their Costa Rica trip or do not want huge crowds should plan their trip in May or June. This is because it is the time when peak season comes to an end. Consequently, beaches and parks will have fewer crowds and prices will also drop a bit.
So, if you are searching for the answer to when is the best time to visit Costa Rica in terms of cost-effectiveness, your ideal months would be May and June. This is the time when you can actually escape the huge crowd and save some bucks as well.
From July to August (End of Green Season)
During this period, the climatic conditions are pretty similar to the main green season months. It means you will often have brighter and clear mornings with rainy afternoons.
However, this is the best time to visit Costa Rica mainly for wildlife, watching whales and sea turtles in the famous Dominical and Tortuguero National Park, respectively. But yes, there will be a small spike in the cost as well as crowds – thanks to the summer holidays. 
Again, the cost and crowd will still be lower than during the peak season.
From September to November (Rainy Season)
September has marked the beginning of the rainy season. It is also a low season in terms of tourism. The reasons are quite obvious. The climatic conditions are quite undesirable because days are extremely wet.
With rain every day, you will see sunshine occasionally. Other than this, most days are excessively humid and overcast.
Sometimes, the situation becomes even worse and roads will block due to floods. Wildlife watching also becomes difficult during this season. Obviously, this condition can disrupt anyone's travel plans, particularly in the areas that are away from the main cities and have limited transportation. 
In case you do not mind rainy days, you can have several benefits in the low season. Since there is hardly any crowd, the airfares are cheap and accommodations are also available easily and at affordable rates.
When you want to plan a trip during the rainy season, the best time for you to visit Costa Rica is in the mid of November. By this time, the rain will slow down and you will have better weather to enjoy.
For avid surfers, the time between September and November is the greatest. Beaches are less crowded and storms offer big swells. During this period, the water is quite nice as well as warm. Lastly, the rainy season is the best for those who are visiting on a budget as flight tickets and hotel rooms are quite affordable.
What to Expect in Costa Rica? Month-Wise Description
Costa Rica is no less than a paradise for wildlife lovers. People who are visiting will undeniably have the most unique and wonderful experience of wildlife watching here. 
Below are the month-by-month details of what a wildlife lover should expect:
January
It is a dry season.
Clear blue skies are seen.
Verdant landscapes are found.
Hawksbill, olive, leatherback & green ridley sea turtles, and California/Alaska humpback whales on the Pacific Coast can be viewed.
February and March
These are also months of the dry season.
They feature the best time to visit the Pacific Coast and Caribbean Coast to see sea turtles and humpback whales respectively.
April
This is the last month of the dry season.
You will witness clear skies.
Vibrant and green areas will make you happy.
Watching amazing sea creatures on the Pacific and Caribbean Coasts should not be missed.
May
May is the beginning of the green season.
Decreasing temperature can be expected.
Some rain showers may occur.
You can experience something amazing on the Pacific Coast and the Caribbean Coast.
June
Even though it is a green season month, rain starts to make Costa Rice look beautiful.
Capture the beauty of the rainforests.
See loggerhead, leatherback, hawksbill, and green sea turtles.
July and August
This is a green season but sunny days will be there with some rain showers.
Rainy afternoons and perfectly sunny/clear mornings are best to take local tours.
Affordable hotel prices will be beneficial.
Wildlife is quite active.
Visit the Caribbean Coast to watch Antarctic humpback whales.
September and October
The peak time of the green season is now.
Also, this is the best time of the year to visit Costa Rica for rafting and surfing.
Reasonably priced accommodation will be available.
Visit the Pacific and the Caribbean Coasts to see sea creatures such as whales, sea turtles, etc.
November
You can expect the end of the green season,
This one is the busiest season of all.
The temperature starts decreasing in November.
Crowds start to trickle.
The best time to come to the Pacific Coast is now when you want to see coastal creatures.
December
This marks the beginning of the dry season.
Less-crowded tourist spots will be seen.
Unpredictable weather may influence your travel.
It can be a bright day but rain showers can appear.
Schedule your visit to the Pacific Coast to see humpback whales and sea turtles.
Note the Varying Climates of Costa Rica while Planning Your Trip
The climates and landscapes of this nation vary from one region to another. The coastal areas are quite warm, while the highlands will be cooler. As soon as you move towards the Pacific Coast, the level of humidity will increase.
Similarly, the Caribbean Coast is also humid, hot, and can rain throughout the year (with a tiny-mini break from September to October). So, to find the most suitable answer to what is the best time to visit Costa Rica, you are advised to look into its different seasons first. 
Dry or Green: Which is the Best Season to Visit Costa Rica?
In this country, there are mainly two tropical seasons – dry and green. The dry season generally starts in December and lasts till April. Green season, on the other hand, will be there from May to November.
During the dry season, all snowbirds come out from their nests to enjoy the fantastic weather and natural beauty. This is why most tourist spots are crowded. As a result, you may require paying a little more than your expected budget for the flight tickets, accommodations, etc.
When it comes to the green season, you will experience both sunny mornings and rainy afternoons. If you are someone who loves morning excursions or is willing to rejuvenate and repose in rainy afternoons, then the green season is for you to plan your vacations.
Additionally, other perks of the season include discounted airfares, cheap hotel rooms, active wildlife, and fewer crowds.
Is It Good to Plan Vacations during Holidays in Costa Rica?
Checking climatic conditions is crucial but you will be amazed that the 'super-high' tourism season in Costa Rica has little to nothing to do with it. This is because of the massive demand by foreign visitors and travelers.
The first 2-3 weeks near Christmas and New Year are the busiest for the tourism sector. This is why people who start planning the trip lately are often left with very few to no options at all. So, one expert piece of advice is to start your planning early.
When it comes to Semana Santa or Easter Break, you will experience more hustle-bustle, lots of crowds, busy streets, and so on. Furthermore, visiting during holidays (these are basically the super-high and high seasons) also increases travel costs, airfares, accommodations, and everything.
When you can manage with increased rates, it is fine. Otherwise, you should plan your trip during the off-season or when there is no holiday. This way you will be able to save some bucks, enjoy less crowded spots, and can have a lifetime experience to cherish forever.
Its rich rainforests, beautiful coastal areas, and wildlife make Costa Rica a worth-visiting nation. But yes, keep the climatic conditions and other aspects in your mind to have the best trip of your life.
In a Nutshell
The best time for you to visit Costa Rica majorly depends on your envisions for a dream vacation. This is a beautiful country wherein you can visit with your family, and friends, or even go there for your bachelorette. As a vibrant yet eclectic country, Costa Rica has a lot to offer.