There is a popular saying – when you do not like the weather in Maine, you have not experienced it properly. This is such a beautiful place in the United States with four different seasons – spring, summer, fall, and winter. Each of them showcases this region in a new way. Undeniably, this state is picturesque throughout the year, and people often look for the best time to visit Maine to plan a trip thoroughly.
A General Overview of this State's Weather
Like any other country, Maine also has a peak season and a low season. For example, summers are considered the peak season for this place. The climatic conditions are quite favorable in summer. At this time, you should go to the top attractions such as various islands, coastal beaches, Acadia National Park, and so on.
MAINE WEATHER
In case you want to avoid crowded places, it is good to plan your travel during the fall. It is such an excellent season to witness some of the most iconic places such as New England Fall Foliage.
Just keep one thing in mind every season has its allure. Everything depends on your budget, desired places to see, and priorities. Hence, to plan better, you should understand the seasons further.
Season-Wise Guide to Visit Maine
Maine is situated on the northern side of the country. As a result, it experiences dramatic changes in every season. This mesmerizing "lobster state" is best known for having sunny/warm summers and snowy/chilly winters. Additionally, there will be days when you need warm jackets in the morning but enjoy the beaches in the afternoon.
Check the following to know what makes every season unique and worth seeing:
Spring (from March to May)
When it comes to the best time of the year to visit Maine, it will undeniably be the spring season. Considered the shoulder season, it is the time when the temperature is not too cold or too warm. Sleepy townships start waking up and the greenery begins blooming.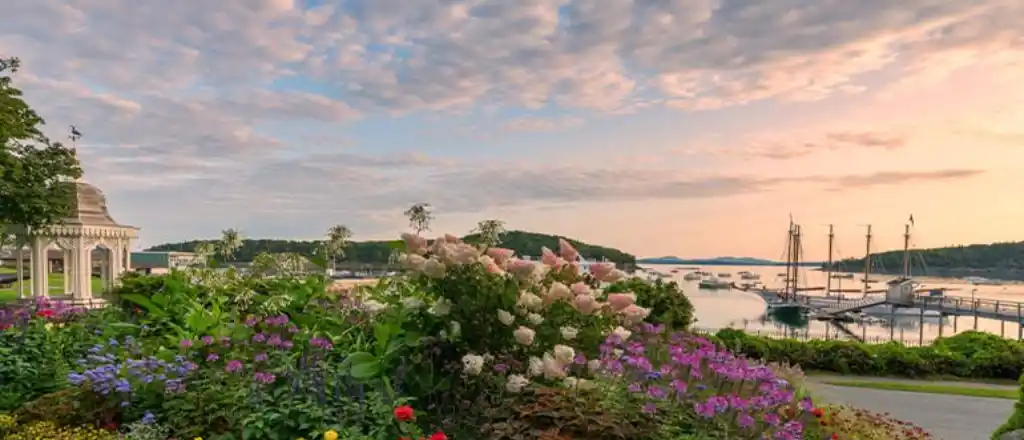 Precipitation is the most defining trait of Maine's spring. These months can also experience more rain, i.e., 9-10 days on average every month. However, this is important to help flowers/trees bloom and spread beautiful colors all around the city.
Early spring months can be cold, so it is good to plan when half of the season passes. But you are advised to keep one thing in mind – spring is the transitional season in terms of temperature and the climate will be unpredictable. Mornings can be extremely cold, while afternoons will have a higher temperature.
Summer (from June to August)
To make the most out of the coastal beaches and nearby areas, you should know the best time to visit Maine in summer. You can come here between June and August to have the best summertime getaway.
The temperature in these months can be higher than your expectations with sunny and dry but a handful of rainy days. This season consists of one good thing – most tourist attractions are open to give a boost to this state's tourism sector.
Summer days are perfect for you if you are a "beach baby". Even though you may get warm water in the Gulf of Maine, it is good to indulge in other activities such as boating, kayaking, biking, rock climbing, hiking, etc.
One more thing, the summer season is short but you will surely have so many things to enjoy.
Fall (from September to November)
New England is one of the most popular spots in this state. It is also a highly preferred point to see the attractive hues and experience the last few days of moderate weather prior to winter.
It is considered the best time to visit Maine in the fall season due to the favorable climatic conditions and fewer crowds in the popular tourist spots. Although fall is the off-season here, you will still have so much to explore and enjoy.
For instance, in November, you can go and enjoy the Harbor Festival – one of the biggest drink and food festivals that take place in Portland. Similarly, you can walk on the streets and see trees covered in yellows, browns, reds, as well as other bright colors.
Winter (from December to February)
Winter is frigid in Maine. Days are shorter and you will have a lot of snowfall. People consider themselves lucky in case they see the sun. It is because the sun appears only for a few hours. But cold days still have something great and eye-pleasing to offer.
The snowfall has its own charm. When you do not have any issues with chilly weather, you can make the most out of winter sports. There are so many spots wherein you can go and enjoy sledding, snowshoeing, and skiing.
People who know how to embrace a specific season will have the best time here during winter to see and capture snow-covered trees.
What is the Best Month to Visit Maine?
Without a doubt, this American state is beautiful in all four seasons but everyone needs a specific time for their trip. For example, people who want to know the best time to visit Acadia National Park in Maine, and nearby attractions should note down September as the favorable month.
This is the time when you can expect almost everything:

moderate temperature,
reasonably priced accommodations,
airfares,
open tourist spots, and so on.

In September, you can go out and roam around to explore Acadia.
You can also enjoy kayaking, boat rides, or simply sit in a serene spot to capture everything in your eyes.
In case you do not want to go here and there, you can just sit on the beaches or in any restaurant. Then you can experience picture-perfect landscapes, fresh wind, and natural beauty.
What is the Cheapest Month/Season to Visit Maine?
When it comes to the high season, it typically begins on July 4. People heading inland for skiing should plan their trip between mid-November and April. However, you will need to exceed your budget because hotel charges, flight tickets, and everything are too high.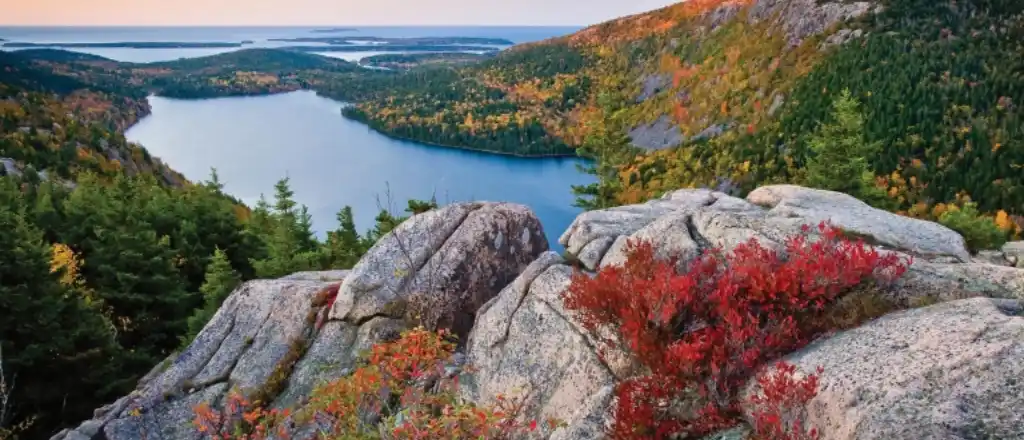 To save some bucks, it is suggested to plan your journey in the fall season – particularly between mid-September and October.
During this period, Maine faces a significant drop in the number of tourists.
But this can have a radical downfall in the overall prices too.
It means you can come during the suggested months to enjoy yourself here without affecting your wallet.
When to Not Plan Your Trip to this State?
No matter how beautiful a place is, it can have some unlikely days from a tourism perspective. Depending on what you are hoping from the trip, you will have some months or seasons when you should never plan it.
For example, people searching for the best time to visit Maine to see no bugs or insects must avoid rainy days.
Similarly, winter is not a great season for outdoor activities.
Fall and summer seasons are not favorable for skiing, sledding, etc.
People traveling to this place for on-foot exploration must avoid the winter season.
It is because the entire region is buried by heavy snowfall.
Some areas may get 50-70 inches of snow on average.
So, the worst months or seasons will be the ones that do not suit your specific purposes of coming to this place.
Festivals and Events in Maine
Apart from knowing the best time to come to Maine beaches and coasts, this marvelous place has some amazing things to offer every month. You should know these too. Since the state always has something going on, you must note down these:
January
February
US National Toboggan Championship
March
May
The Kennebunk May Day Parade and Festivals
Taste of Bar Harbor (a food festival)
June
The Old Port Festival
Portland Schoonerfest and Regatta
The Kennebunkport Festival
July
North Atlantic Blues Festival
August
Art in the Park Festival
The Great Falls Balloon Festival
American Folk Festival
September
Boothbay Harborfest
Maine Open Lighthouse Day
October
Freeport Fall Festival
Harvest on the Harbor
The Mount Desert Island Marathon
November
December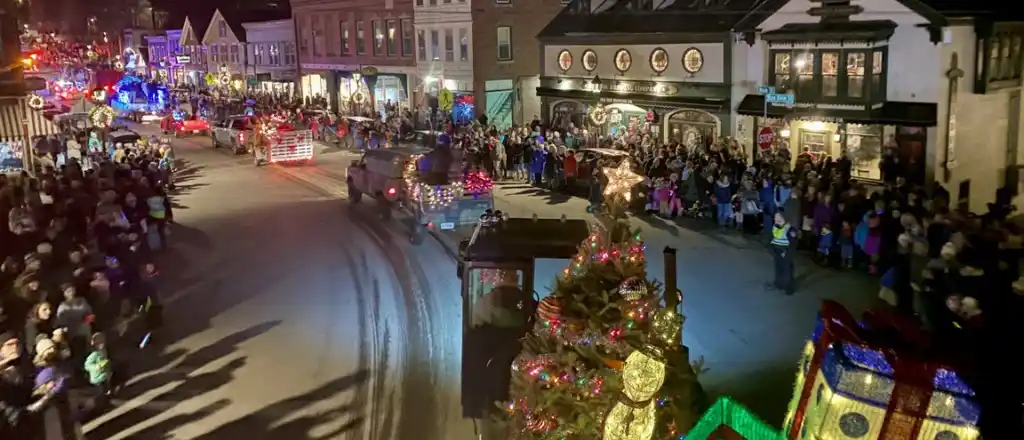 Christmas Celebration
The Freeport Sparkle Weekend
Christmas Boat Parade of Lights
Top Attractions and Things to Do
You can get so many fun things in this location, irrespective of the season. But summer is considered the best time to visit Maine. In addition to great indoor activities, you will have plenty of outdoor ones too.
Some popular options have been discussed below:
Trekking through Acadia National Park
The park is extended from the coaster beaches to Cadillac Mountain's peak. It is also the highest point of the state. With diverse landscapes to scenic views, you can also take the opportunity to enjoy hiking, boating, sightseeing, and checking the nearby beaches.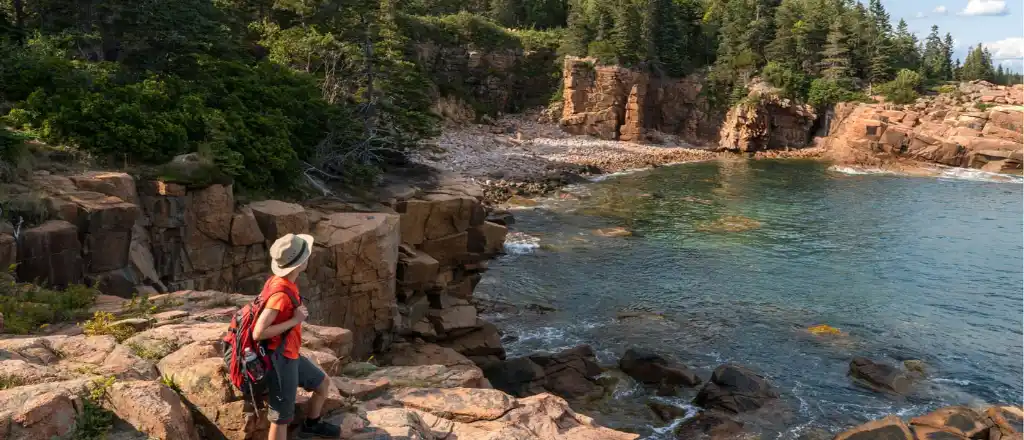 This part of the US state is also recognized for its rich wildlife like bears and moose. When it comes to the best time for you to visit Maine for whale watching and other nature-related activities, you must go either in April or October.
Appreciate Arts in the Farnsworth Art Museum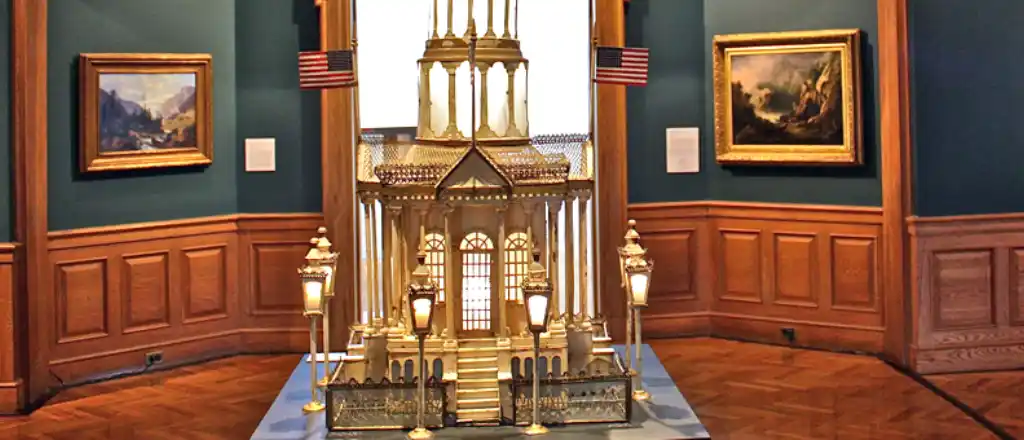 People visiting here in the winter months will surely have limited outdoor activities to do. But they must check one of the most popular art museums situated in Rockland – Farnsworth Art Museum.
Here, you will get a chance to see and capture over 15000 artwork from well-known American artists. The gallery exhibits art creations from Louise Nevelson, Gilbert Stuart, and the Wyeth family.
Explore Coastal Maine
To come to Coastal Maine Botanical Gardens, the best time is between May and October. It is counted among the most popular spots as it experiences hundreds and thousands of visitors annually. This attraction is situated in Boothbay and covers an area of 323 acres.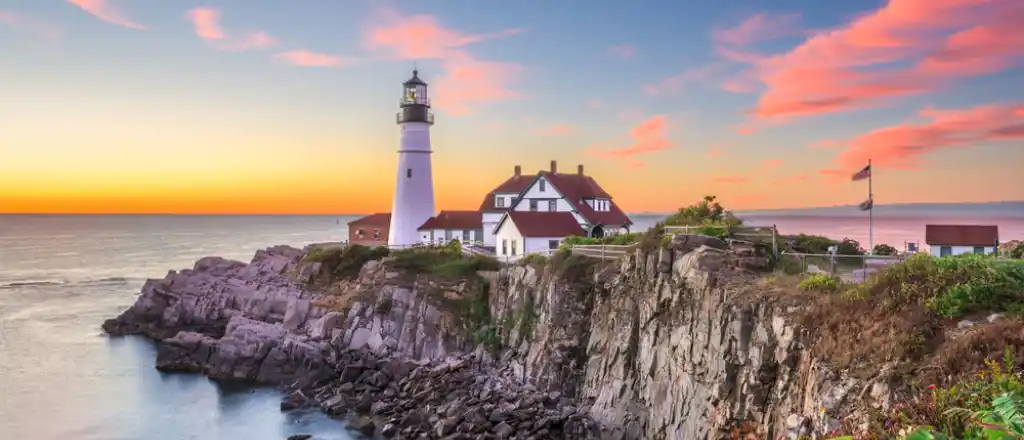 This garden consists of 17 themed parks along with a pathway to get the most alluring views of the coast and flora and fauna. People who love nature or want to see different flowers, plants, and trees should see this botanical garden at least once.
Monhegan Island is a Must-Visit
While in Maine, you can take an immediate ferry from the town to head to Monhegan Island. Even though it is a small island, you will get to see some of the best hikes here. In addition to this, you will get a chance to have the most scenic view of the Atlantic Ocean.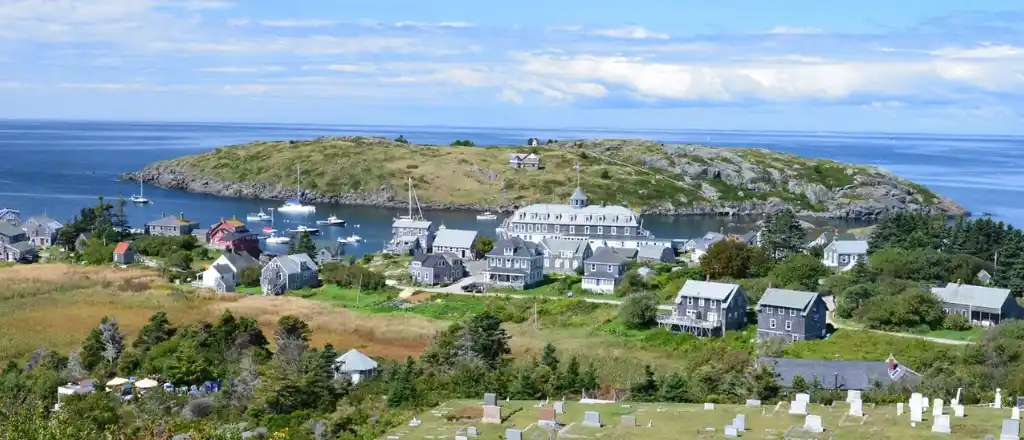 Several trails are also here to help you reach the Monhegan Lighthouse. Moreover, you can go to the small fishing village to have the best lobster and seafood in the town.
Offshore Maine for Lobsters
This state is best recognized for its lobsters. If you love lobsters and other seafood ranges, then you should come here between late June and December.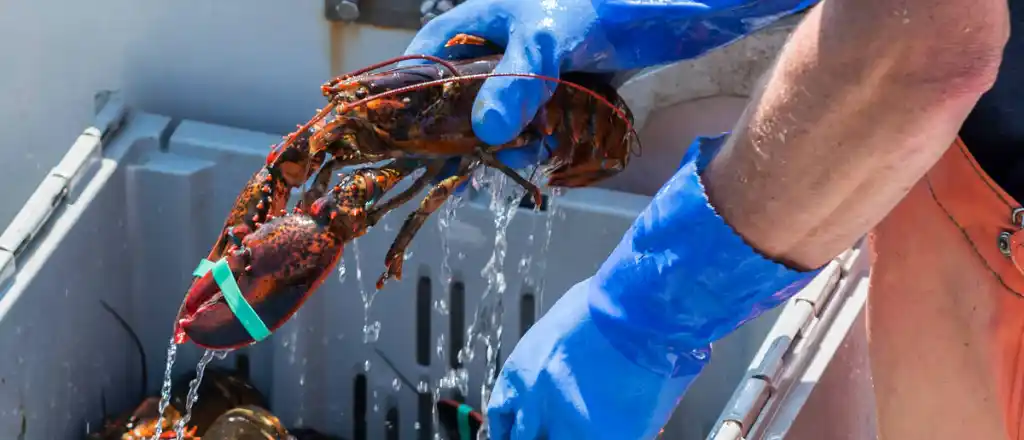 Restaurants around the beaches typically serve dishes made with freshly caught lobsters. So, note down these months if you are looking for the best time to travel to Maine to enjoy the peak of lobster season.
In a nutshell
When you are coming to a place like Maine, there is no specific time that can be stated as the best. It is because each traveler is different and so are his/her preferences. So, one method to decide on the time for your trip is by knowing the activities that you want to be involved in and what exactly you want.