Now, you can easily take off with your loving friend, even if they are your pet by choosing Delta Airlines. It has designed the Delta Airlines pet policy so that passengers can carry them as a carry-on item or simply ship in the cargo (depending on the pet's size).
Carry-on Pet Policy
As per Delta's pet policy and rules, you can only bring small cats, dogs, and even household birds into the cabin. However, you will need to pay a certain amount as the fee. Additionally, your pet should be able to fit easily and comfortably in the ventilated carrier.
Below are listed some essential requirements mentioned in the Delta carry-on pet policy to make sure that your animal has a happy, healthy, and safe journey:
For domestic routes, your pet should be ten weeks old.
During international travel, the minimum age of your pet should be at least 16 weeks.
For European Union travel, the age should not be less than 15 weeks.
Only one pet will be allowed in the carrier.
One female dog or cat can be carried with her litter if they are between the age of 10 weeks and 6 months.
There is no specific limit when it comes to carrying the little ones with their mother.
As per the Delta pet policy, you may travel with 2 pets.
Both of them must be of the same size and same breed.
Additionally, their age should be from 10 weeks to 6 months.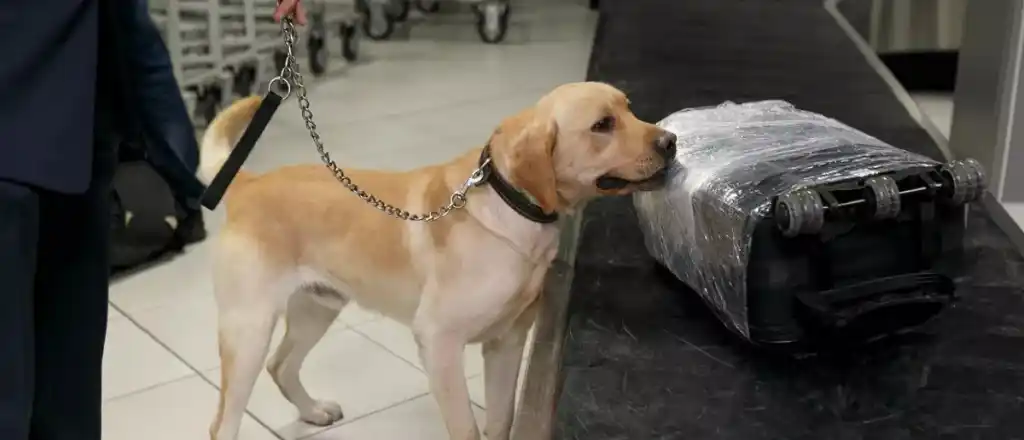 Important: In-cabin pet carriers will be considered carry-on baggage. It means you can only bring one more personal item on the flight with you.
Carry-on Requirements for Kennels
You should choose the carrier in which your pet can easily fit. Furthermore, the carrier should be spacious and ventilated enough so that your pet can remain comfortable. Apart from this, you must adhere to the requirements given below:
You must pick the kennel for the pet dog or cat that can fit comfortably without protruding or touching the sides.
It should have sufficient space so that your pet can move around or remain in its natural postures throughout the trip.
The Delta pet carrier size should not be more than 18 x 11 x 11 inches and can easily fit underneath the front seat.
This carrier should be well-ventilated and leak-proof.
You can either choose between hard-sided or soft-sided.
But soft-sided ones are highly preferred.
For domestic routes, the kennel should be 3-side open.
The 4-side open cage is considered the best for international routes.
Do not take your pet out of the carrier in any case.
You must keep them inside while at the airport or on the flight.
Note: The maximum dimensions for the carry-on carriers are mainly based on the aircraft. So, check the precise dimensions of your aircraft for a better idea.
Seating Restrictions
To make your pet's onboard experience better, you need to keep the following seating restrictions of the Delta Airlines pet travel policy in your mind:
Emergency exit rows
Bulkhead seats
Flat-bed seats
Seats that are listed as the NO STOWAGE
Delta ONE® seats
Center seats
Remember: Your pet should remain inside the zipped-up or closed carrier and not affect other passengers.
Carry-on Fees Charged on Delta
Traveling with your furry friends is not free. It means you will need to pay a certain amount as the Delta carry-on pet fee. The amount will vary from one destination to another. Hence, it is quintessential for you to check with the customer care of Delta before booking tickets.
Exceptions of the Carry-on Pet Policy
Some exceptions are there when it comes to destinations. It means you cannot travel with your pets in the cabin. Instead, you will need to ship your animal via the Delta pet cargo facilities. These destinations include the following:
| | |
| --- | --- |
| Jamaica | Australia |
| New Zealand | Barbados |
| Colombia (Exit Colombia) | United Kingdom |
| Hong Kong | Dubai |
| Brazil (Exit Brazil) | United Arab Emirates |
| Iceland | South Africa |
| Republic of Ireland | |
Remember: As per the latest Delta flight pet policy, you cannot enter the United States with your pet along with the trained service animals if you are coming from high-risk nations for rabies. So, read and check the requirements and other aspects beforehand.
Book a Space for Your Carry-on Feline
Delta Airlines accepts pets on the basis of "first come and first serve". If you fulfill the requirements mentioned above, you are advised to connect with the nearest office of Delta immediately to book a space for your pet.
In case you are booking tickets with Delta's partner airlines, you should contact them directly for their specific rules and space availability. However, it is suggested to follow the kennel dimensions to travel with your pet comfortably.
Check the Delta flight delay compensation policy as well. While you pay for reservations, you should be aware of getting them compensated during unlikely situations.
Check-in with Carry-on Pets
It is one of the most important aspects of Delta's pet policy for carry-on items. To check in with your pet, you will need to go to the airport's Special Service Counter of Delta.
The aviation executive will evaluate things to see in case your pet and its carrier fulfill the necessary requirements as per the policy or not.
Once they are satisfied, they will ask you to pay the pet fee. After this, they will provide you with the tag that you will need to attach to the kennel for easy boarding.
Delta Sky Club and Pets
The pet policy for Delta Sky Club will be the same. While traveling in it, your pet should be kept inside the carrier all the time. You can bring your pet as well as trained service animals in it.
Pet Policy of Delta for International Routes
For international travel with pets, some strict rules and regulations are applied under the Delta pet policy. Hence, you are suggested to make the necessary arrangements beforehand.
Please remember that Delta cargo facilities are temporarily embargoed until the next notice.
Even though international travel is banned temporarily, you should know the rules of the policy. It includes the following:
Connect with the consulate or embassy of your desired arrival country to know their specific pet travel rules.
Collect all the documents and paperwork such as vaccination and health certificates.
Get in touch with your local vet to make sure that your pet is meeting all the requirements of abroad health laws and rules.
Read the CDC and the latest Delta Air pet policy to know detailed information about the importation of domesticated pets into the US.
Know the applicable charges i.e.:

customs clearance charge,
terminal handling fee,
and carrier storage fee.
Health Certificates and Other Requirements
To travel stress-free, you should arrange the necessary documents and certificates stating the health and present condition of your pet. Check the following to learn more:
Know more about the risks involved
Transportation from one place to another can truly be stressful for any animal. Exposure to unknown people, movements, and surroundings can put them at a great risk that can further lead to injuries, illness, escape, or even death. This is why you should check the Delta rules for pets and the required documentation.
Travel conditions may have a different impact on pets, depending on their age, breed, present health, and so on. So, consider all these aspects before booking a space for them. You can also consult your pet's vet to know if they are travel fit or not.
Collect the necessary health certificates
Depending on the destination, you will require a certain set of documents verifying the health of your pet. These documents should be evaluated and prepared by an experienced and certified vet.
These documents should be issued by them within 10 days of the scheduled travel and have the below-listed details:
Name and full address of the shipper
Tattoos or tag numbers that are given to your pet
Age of the pet
Health condition of the animal (According to Delta pet health certificate rules, you should indicate if your pet is pregnant.)
Issuance date of the health certificate
Vet's signature
Full list of inoculations when needed
Go through the Delta change name on ticket rules in case you want to modify anything after booking.
Checklist of the live animal
While checking in with your pet, you will need to complete the checklist. By signing it, you will confirm that you have not given any food/treat or water to your pet within four hours of the check-in.
To tranquilize your pet, you will need to inform the airline in advance. For this, you will need to submit a consent written by the veterinarian of your pet. You cannot sedate your household cat or dog.
Delta Pet Travel Policy for Service Animals (for London)
You can easily transport your service cats and dogs to London i.e. Gatwick, Manchester, and Heathrow. However, you will need proper documentation for this. Look at the details given below before bringing your service animal: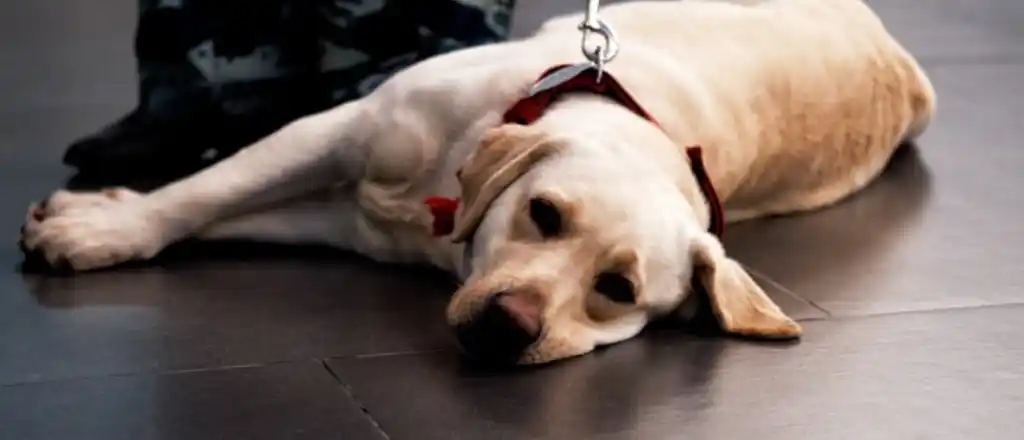 Before booking a space for your service pet, you are suggested to go to the nearest Animal Reception Center.
It is important to ensure that you have all documents with you.
You will need to get a pre-approval letter from the center and submit it to the airline.
The letter should have the details stating that your dog or cat is in good condition and you have all the required documents for the trip.
Once you have the letter, you will need to pay the applicable charges as per the Delta Airlines pet policy for international and domestic routes.
Note: To travel without any hassle, you should check the seasonal restrictions as well. You can contact the airline directly for better assistance.
Frequently Asked Questions
Read the following FAQs of Delta Air's pet policy to know various aspects of it. Take a look:
Does Delta Airlines allow all pets?
No, you can only bring your pet dog, cat, or small household birds.
How much does Delta charge for pets?
The fee depends on the destination you are traveling to and from. Hence, you must connect with the Delta Air office for detailed information about the applicable fees.
What size pet carrier for Delta Airlines?
As per the policy of Delta for flying with pets, the carrier should have the dimension 18 inches x 11 inches x 11 inches. Also, it must have sufficient space so that your pet can stay in a natural posture.
Does Delta require a pet health certificate?
Yes, you will need to submit the necessary health certificates as well as vaccination documents to the concerned department of the air operator before traveling.
How do I add a pet to my Delta flight?
To add your pet, you will need to visit the official website and sign in to your account. Once you do it, you will need to follow all online prompts. Besides, you can go to the nearest Delta Air office or call them to add your pet to your existing booking.
Is Delta pet-friendly?
Yes, Delta Airlines is absolutely safe and friendly when it comes to traveling with your furry friend. However, you will need to follow the carrier-related rules and submit the essential documents beforehand smoothly flying with a pet on Delta.