Travelers can fly with candles for several reasons. They may be carrying them as presents. Or, for use at their destination place, keeping candles may be important. When you also decide to do so, take a few minutes to find out which types of these products are allowed and how you can bring them. You can bring candles on a plane as carry-ons or checked-in items depending on their type. The contents of these products will also matter. Certain TSA rules can further clarify which candle is prohibited or may not qualify for storage on board.
Can You Carry a Candle with You on a Plane?
According to the TSA, it is possible to bring your candle with you. Preferably, the one in a solid form is approved. This is suggested mainly when you want to keep such an item in your cabin bag. See to it that the size is not fairly large and the overall weight limit is not surpassed.
This item is not restricted in a checked bag either. In this case, solid and gel candles are approved. Irrespective of the size, weight, and number of items, you can put these products in your suitcase. However, the overall weight limit of your bag should still be maintained. Otherwise, a free allowance may not be given.
Can You Take Solid Candles on a Plane?
As you may know, you can take 2 types of luggage on planes. These include checked and cabin luggage. In both types, solid candles are approved. Made with beeswax, hardened, coconut, palm, paraffin, or any other wax, the products can easily get approval from airlines.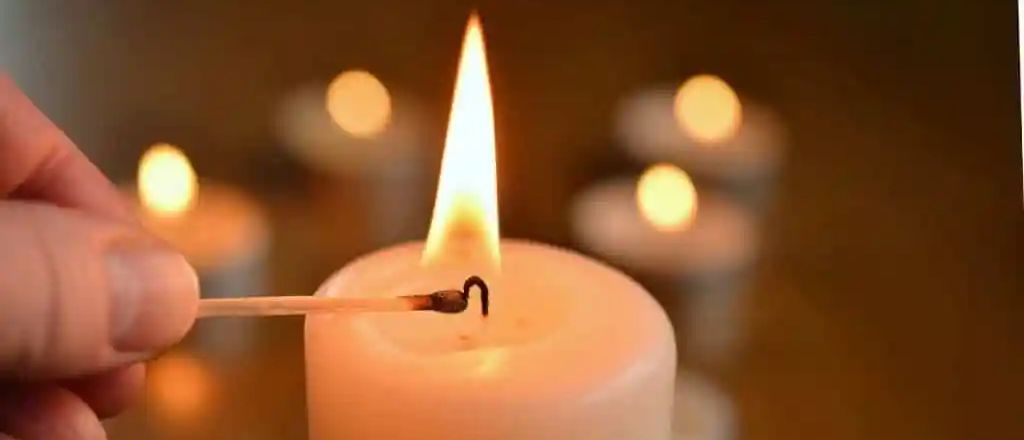 Tip: You may keep this item in your hand or checked bag. But do not forget that a candle can be fragile. Packing it nicely is highly suggested for damage-free movement.
Can You Bring a Gel Candle on a Plane?
Prior to packing your gel candle, there are a number of things you should note down. Firstly, you should be aware of the formation of this product. When it is completely transparent, it can comprise:
95 percent of mineral oil
5 percent of polymer resin
Due to these, gel-based candles can be lit for more time. However, a similar reason may lead to their explosion. On flights, instances of explosions may be possible then.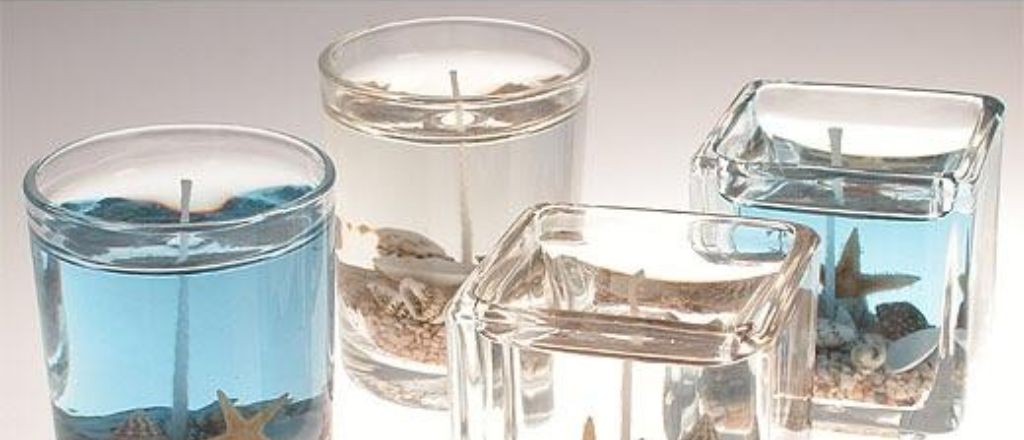 With reference to the information above, the Transportation Security Administration may consider such items to be harmful. Nevertheless, you can still take them. Provided that you put your gel candle in checked baggage, conveniently carrying it will be possible.
Can I Get a Scented Candle on a Plane?
As souvenirs or presents, you may buy scented candles. You may wonder whether or not to pack them while preparing luggage for your flight.
On the basis of the rules of multiple airlines, a scented candle is permitted onboard. As a carry-on item, the item is perfect. Its size and safe aspects enable it as one suitable hand baggage product.
Aside from this, when this item is more in quantity or larger in size, you can conveniently place it inside your checked baggage.
Tip: Scented candles can be very delicate. They can also come with intricate designs. Packing them in bubble wraps will be a useful suggestion.
Are Container Candles Allowed on Planes?
You may find certain candles available in containers. They are provided in jars and burn inside the same. Usually, air operators can allow you to fly with candles. But when they are available in glass jars or containers, there may be no certainty about flying with them.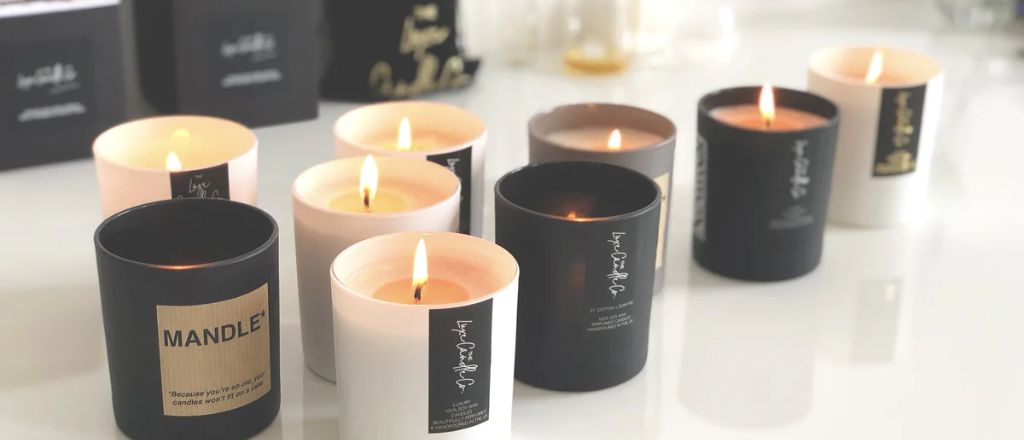 In your cabin baggage, placing them may be doubtful. But there should not be any major issues in storing them in checked suitcases. Nevertheless, keep in mind that glass can break. So, some chances of damage may be there.
Can I Bring Electric Candles on a Plane?
Electric candles operate via batteries. Hence, you may also recognize them as battery-operated candles. In general, it is recommended that electronics should be placed in handbags. Given that these candles are light in weight, they become more suitable as carry-ons.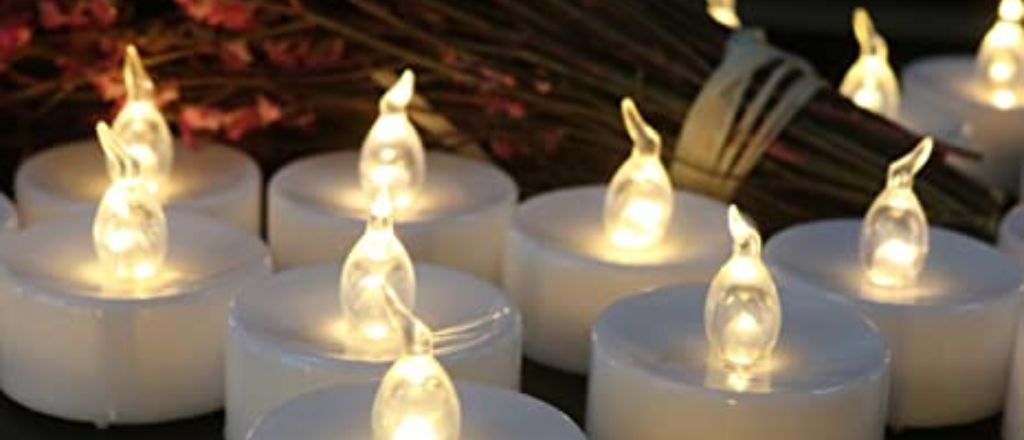 Note: In case the batteries are removable, you can take them out. Then you can separately keep both items.
Can You Check-in Candles on a Plane?
At the check-in point at an airport, getting your products screened is important. Assuming that you are carrying a candle, you will be able to check in with it. It will be screened for safety purposes. When the officials at the airport give approval, you can pack the product in your bag. Then you can proceed.
Can I Take a Liquid Candle on Any Plane?
Products that have mostly liquid are subject to TSA rules. The contents of one liquid candle can include polymer resin as well as mineral oil. Due to its formation, it will not be allowed on a plane as a carry-on in case the liquid rules are not followed. Thus, the quantity should be 3.4 or fewer ounces.
Please be aware that in checked luggage, you may not find such impositions. Hence, it will be more suitable to properly pack the candle, make it leak-proof, and put it in this luggage.
When you want to carry this product on any plane, you should know that airlines can vary in terms of their own rules. Along with TSA, those specific terms should also be met.
Can I Get My Fireworks Candles on a Plane?
Sparklers are among the prohibited goods on a flight. Fireworks candles are a part of the said category. Whether you want to place them in your hand or checked luggage, permission may not be availed.
One of the reasons behind this is that such candles are flammable. Even when they are properly packed, fires inside the flight are possible, depending on certain circumstances. Secondly, the TSA also does not welcome passengers who have fireworks products in their bags.
Which Types of Candles do I Take on a Plane?
You can find a wide variety of candles. It can include wax beads, paraffin, glass, fireworks, liquid, soy, gel-based, and other candles. Aside from fireworks, most types can be carried on a plane. This is decided by the TSA as well as the carrier you decide to fly with.
Note: Only after your bag has been screened and all products are safe, TSA, airport, and airline officials will give you the final approval. After that, you can carry your candle.
In Closing
The information added above will make it easy for you to fly with candles in your bags. Along with this, kindly note that airline and TSA guidelines can undergo changes. Always update yourself about these before you start preparing for a flight. Accordingly, you can pack your candles and board your plane.
FAQs- Can You Bring Candles on a Plane?
How many candles can you bring on a plane?
There may be no limit on the number of candles, especially when they are in a solid form. Liquid candles can vary in numbers but the overall quantity should not be beyond 100 ml in total.
What are the limitations on bringing candles on planes?
When placed in carry-ons, weight-related limitations are applicable to liquid candles. In checked baggage though, the number and weight can be as required. But the overall baggage weight should be maintained.
Can I get a glass candle on a plane?
Glass candles are delicate. You may be able to carry them in your hand luggage. But due to the chances of damage, you should put them in your suitcase. Wrap them in covers that prevent damage to the material.
Can I bring wax candles with me on a plane?
Wax candles qualify as solid products. They are best for carrying on planes. Such items are less prone to spilling or causing damage on flights.
Can we bring all the candles on a plane?
You should be aware that only certain types of candles are allowed on aircraft. Among the approved ones, paraffin, gel, liquid, and other such types are included.
Can you get candles on the plane of American Airlines?
In the US, flying with candles is not a problem. Even then, you can check the guidelines of American Airlines. As per the updated ones, you should be able to carry them or be informed about the ideal thing to do.
Can you carry candles on a plane with Delta Airlines?
Delta tries to limit passengers from taking flammable items. Candles may fall in the same category. Yet, to be sure about getting the approval to carry them, you should contact this carrier.