As you decide to fly, you may want to carry certain essentials along. Especially when a trip is long, necessities such as razors may be required. Whether you are flying to a domestic or international location, you should be sure about packing items as sharp as these. Otherwise, authorities at the airport may confiscate your things.
Coming to the query, can you bring a razor on a plane, it can be allowed. Depending on the attributes of this object, there are specific guidelines available. In accordance with these, you should carry the sharp device in checked or cabin baggage.
Can You Bring Razors on a Plane as Carry-ons?
You can bring certain types of razors on an air journey. An airline can allow you to keep such a thing in your carry-on bag. This is subject to the condition that the object must be placed in one plastic mold. The blade should not be attached to it.
This is so because then it will not be possible to use the razor for any purpose inside a flight. On top of this, the item must be properly packed to further restrict its use.
Can You Bring a Razor on a Plane as Checked Baggage?
Sharp things like razors are allowed for keeping in a checked bag. But the approval for this is granted under certain conditions only. Based on these, it is suggested that you put the item in a fine casing so that it does not inflict damage during a journey. Most importantly, the blade and the rest of the structure should be separated. This will reduce the chances of damage on the journey. Then, whosoever handles the checked bag during the trip will also not be injured.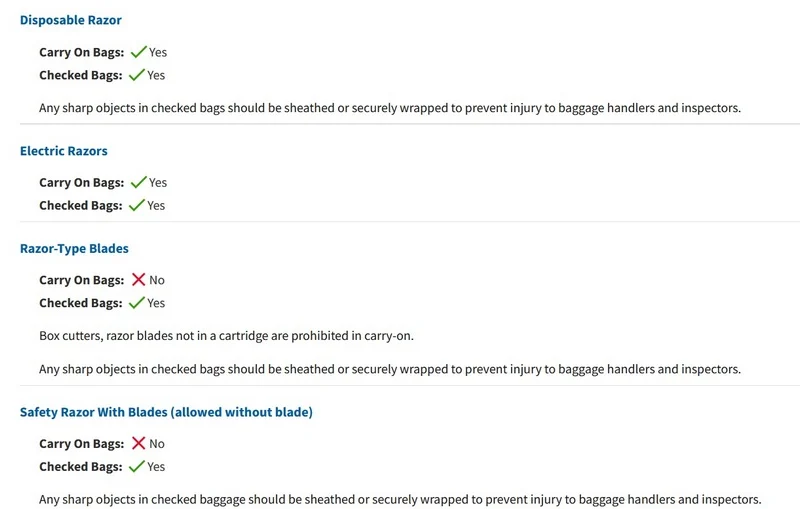 Can You Bring Safety Razors on a Plane?
Safety razors are used for shaving. They come with protective elements and are typically safe to use. It is important to note that these razors are quite easy to use and their blades can also be effortlessly removed. Given these attributes, airlines may not permit flyers to bring these things in hand baggage.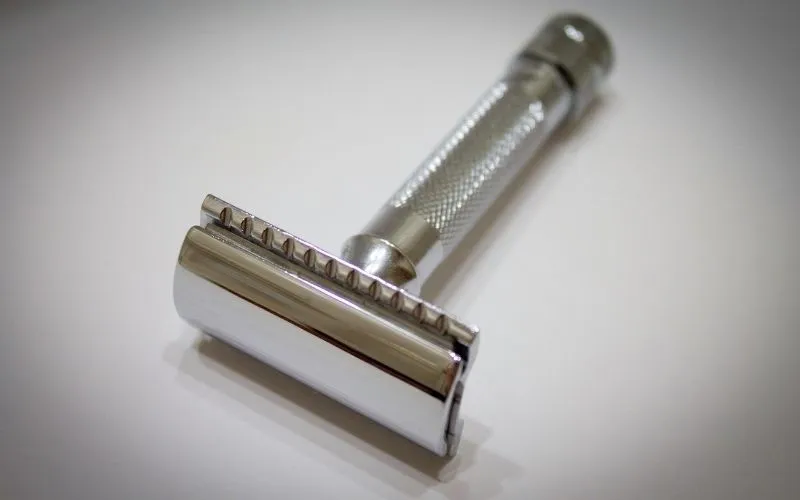 You may only keep the blade in your carry-on luggage. Checked bags can be preferred to store the handles.
Can You Bring Disposable Razors on a Plane?
A disposable razor can come in 2 forms. The first form involves the type in which the blade can be replaced. Secondly, disposable razors can be fully thrown away including every part of their structure. In cabin baggage, it is acceptable to bring both forms.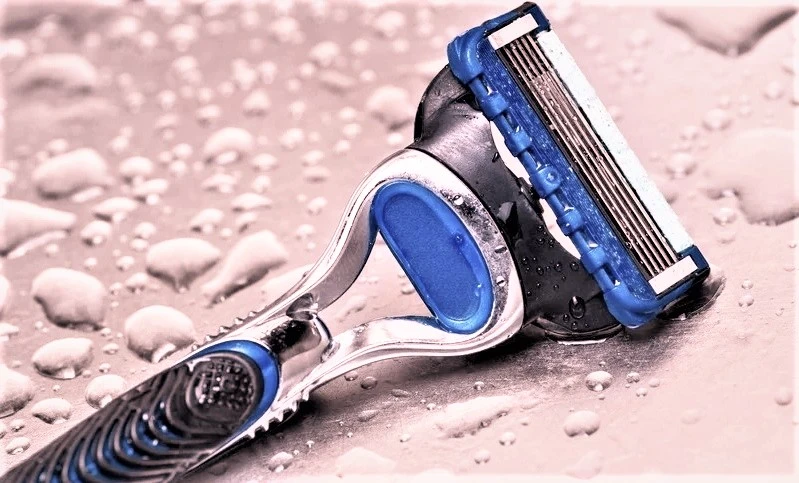 Flyers must keep in mind these things while taking one such razor:
The object must be packed in an ideal way.
Its use needs to be refrained during the journey.
Can You Bring an Electric Razor on a Plane?
Electric razors or shavers are the ones that work differently, compared to their common forms. Carriers can be strict about the kind of electronics you bring along. But among the approved items, electric razors are included. For as long as they are securely packed, there should be no problem in carrying them.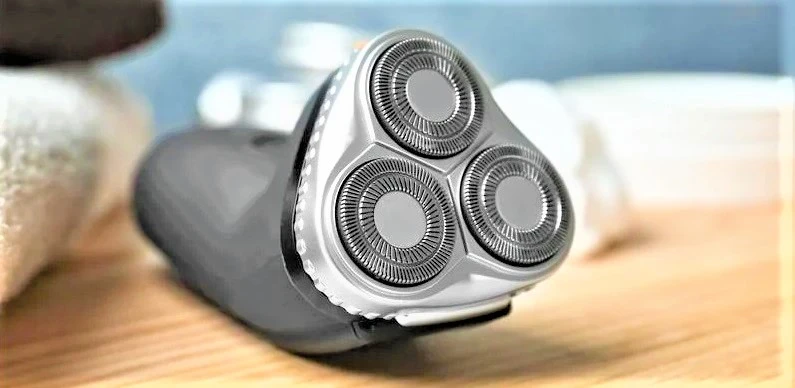 You can decide how you would like to take them along. Airlines usually allow such items to be placed in both cabin and checked bags.
Can You Bring a Straight Razor on a Plane?
Straight, cut-throat, or open razors are included in the checked baggage allowance. As you decide to take one with you, please be aware that the airline may not accept them in carry-ons. This is mainly for the reason that straight razors are very easy to use. Although they can be folded to avoid cuts or damages when carried, for safety reasons, they are not allowed inside the cabin. Hence, see to it that you place them only in your suitcase or any other checked bag.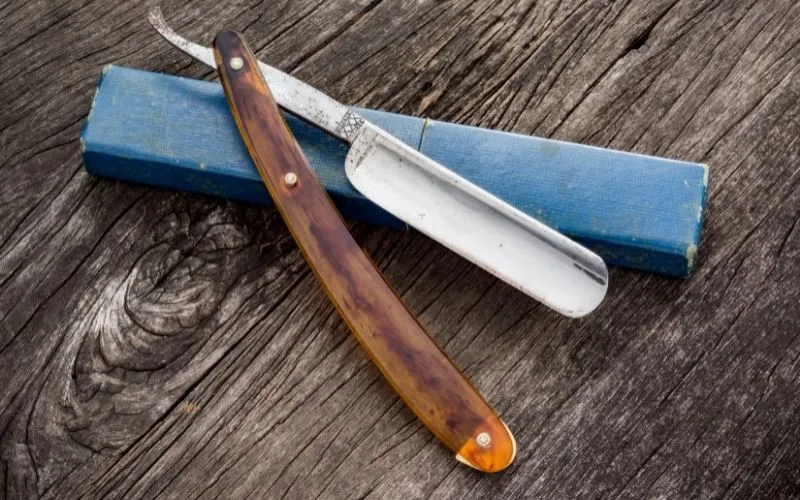 Note: When your straight razor's blade can be removed, you can retain it in your handbag. The handle will still not be allowed in the same bag.
Can You Bring a Shaving Razor on a Plane?
A shaving razor can refer to the most common type of this item. Typically, for shaving, it is utilized. Although there may be no clarity on whether this item can be carried in your hand luggage, you can connect with a concerned airline to learn about it. Otherwise, the safest approach to flying with it will include packing this razor in your checked baggage. Be sure about removing the blade and individually packing it.
Can You Bring a Women's Razor on a Plane?
Sharp items like razors for women come with safe usage. Moreover, they are safe in terms of carrying as well. Given that a traveler wishes to fly with this item packed, the TSA rules indicate allowance for the same.
It has been directed by these rules that the blade should be removed. Then it must be secured in fine wrapping. After this, the handle can be wrapped and kept in a different case. Both things, packed individually, can then be stored. While the blade is to be put in a carry-on, the handle must be positioned in a checked bag.
Can You Bring Eyebrow Razors on a Plane?
Based on the attributes, an eyebrow razor is very small. It may not pose threats, unlike dangerous weapons. Nevertheless, you may not be able to travel with them on a plane. The Transportation Security Administration suggests keeping eyebrow-shaving devices in checked-in bags.
Note: Certain air operators allow storing razors for eyebrows even as carry-ons. Hence, before you begin packing, connect with the operator you will be flying with. Find the latest guidelines regarding your query. In accordance with this, you can store the item.
Can You Bring Razor Blades on a Plane?
You may have usually heard that sharp things are not approved or easily allowed by carriers. But every airline can have varying guidelines with regard to this. Some airlines can enable their customers to store only the blades in their carry-on bags. They may not allow loading handles in these bags. This can be due to the reason that together with handles, people may use such sharp objects onboard which can hinder the safety of anyone.
Contrary to the above, some carriers may allow the storage of blades in checked bags, assuming that they are secured in molds. Such airlines can be highly concerned about the safety of handlers and flyers.
Can You Bring a Ladies Razor on a Plane?
Ladies can use mainly 3 types of razors. These can include face and eyebrow razors. The third type refers to body shavers. When it comes to flying with this, the rules can vary. You can approach your airline and know about the rules associated with each of these.
Or, in general, you can go by the following terms:
When the ladies' razor is of the disposable form, you may keep it in either type of baggage.
Given that your razor is electric, it will be safe to place it in the cabin/checked bag after properly wrapping it.
Shaving items from which the blades can be removed should be packed individually. The blade has to be taken out and kept in the cabin bag. Its handle will be stored in checked luggage.
In Essence
Airlines are aware of the fact that in some scenarios, it becomes vital to keep your essentials with you. But in order to achieve safety for every passenger, carriers can be particular about the guidelines related to these essentials. Knowing the terms for carrying things like razors, you will be able to travel without hindering anyone's safety.