Denver is the capital of the state of Colorado in the US and is also one of the most populous cities in the United States. It is located in the eastern portion of the Rocky Mountains and has a mountainous environment. Its great climate throughout the year makes it a beautiful spot to visit year around. Denver showers multiple parks and recreational areas. It is also home to many galleries and art spaces. It offers many theaters, jazz clubs, and dining options to choose from. With such ideas on the best things to do in Denver, an unforgettable experience can be assured.
5 Things To Do In Denver This Weekend
In case you're looking for fun things to do in Denver this weekend, consider checking out the city's museums or art galleries. Or, if you're looking for something more active, you can ride along in the famous parks of the city.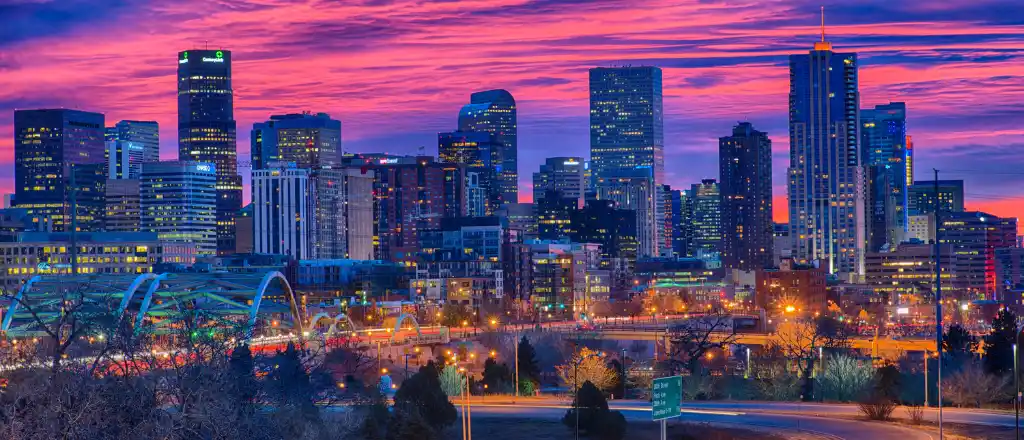 Visit the Denver Zoo
Denver Zoo have animals native to Colorado. The zoo holds more than 300 species. It is home to over 2,000 animals. This zoo is a great place for children and families who love animals.
There is plenty to see and do at the zoo including feeding giraffes, watching penguins swim, and seeing bears climb trees.
You can witness all the animals and interact with them.
This zoo is a particularly nice place to hang out on a weekend.
Take a ride on the Denver Mint tour
A mint is a crazy place for inquisitive people. You can get your hands on this free tour which is also guided. Here you can learn about the American history of producing coins. You should go to this place and have a look at how exactly coins are made.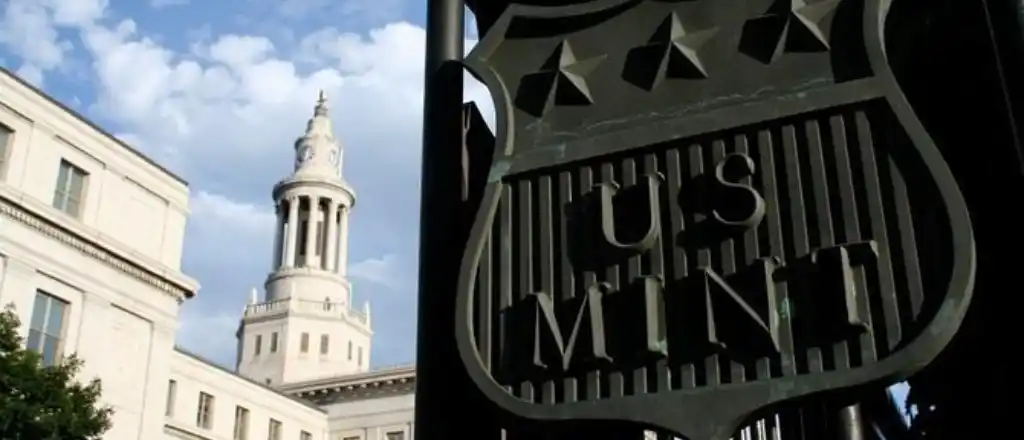 Adventure lover can also check out the gift shop to get your hands on rare souvenirs. It is open from Mondays to Thursdays except for national holidays. In case you are wondering what to do in Denver on the weekend, this place is your hideout. You should certainly go check it out now.
Spend an afternoon at the Denver Art Museum
The Denver Art Museum closes over 300,000 pieces of art and artifacts. Some of them are as old as 200 years, dating back to the late 1800s. The collection in the museum includes works by Pablo Picasso, Henri Matisse, Andy Warhol, Georgia O'Keeffe, Jasper Johns, and Thomas Moran, amongst many others.
The museum also holds special exhibits throughout the year.
Some of them are scattered and might interest you well.
It has everything from ancient Egyptian artwork to modern-day abstract expressionist paintings.
Get up close and personal with the fish at the Denver Aquarium
This aquarium is a cool place. The variety of options that it offers is remarkable. The ticket prices for adults are around 25$ whereas for children it's nearly 18$. There are four kinds of tickets available each offering something more than the previous one. You can get very close to the fishes and experience them one on one.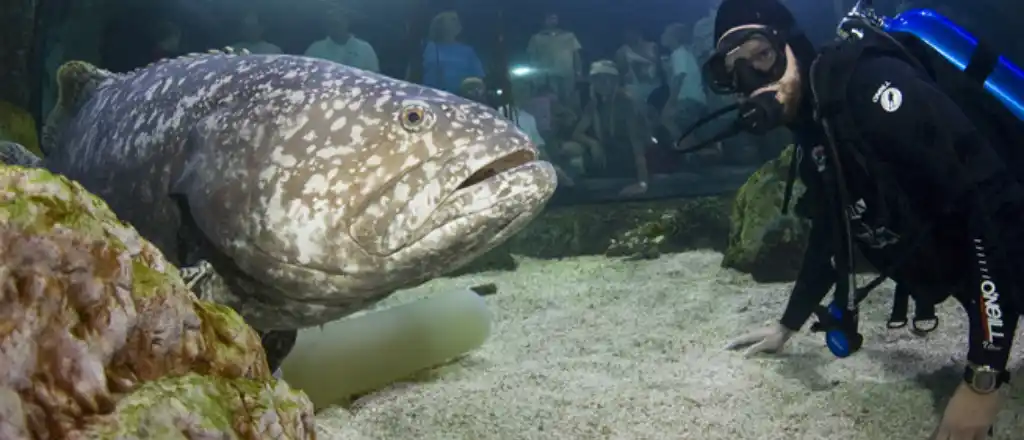 Get one 4-d experience including drinks, face paintings, eateries at the in-house restaurants, and even free parking for some cases. You will be in awe of the aquarium and will want to come back all over again.
Visit the Larimer Square
The Larimer Square district is a must-visit place if you like to cherish history. Being famous for its Victorian architecture, the district offers numerous other things.
One of the most happening things in the district is its local market. You can buy local crafts including jewelry, pottery, and clothes, and empower the indigenous Pueblo people. Visiting the square definitely tops the list of things to do in Denver today.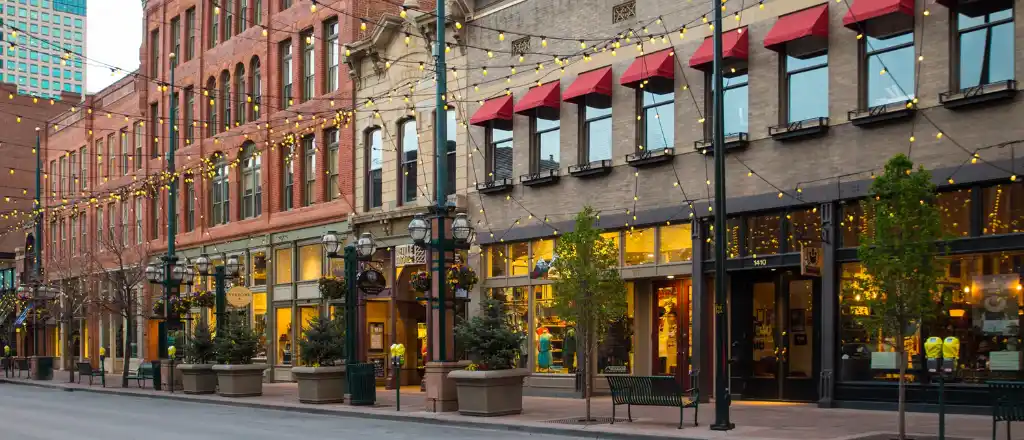 This lively place offers you great Parisian bistros, accessories, sustainable shopping, and an iconic past.
5 Cool Things To Do In Denver
Denver is a great city with a lot to offer, especially when you know where to look. It's a great place to visit any time of year. This vibrant city is home to many unique historical sites and museums including art and craft created by local talent.
Have Fun at the Cherry Creek Shopping Center
Cherry Creek Shopping Center is a popular shopping mall in downtown Denver. The center offers a variety of shops selling clothes, shoes, jewelry, food, and more. There are several dining options at the shopping center.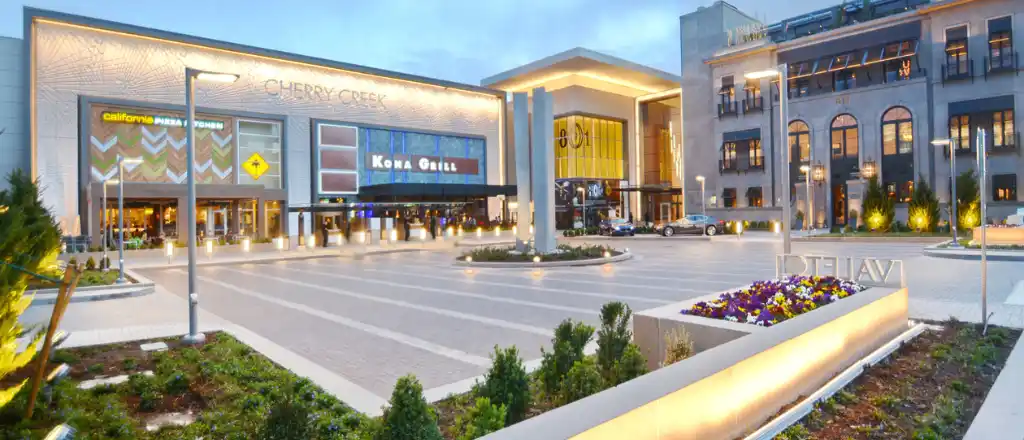 It is among the cool things to do in Denver for these reasons:
You can grab a bite to eat at any of the eateries located there.
In addition to eating, you can take advantage of the fitness center, spa, and salon services.
Visit the Cannabis Cup at the Denver Convention Center
This place is a go-to for people who are into marijuana. People around the world come to Denver for this very competition. The Cannabis Cup is the biggest marijuana competition in the world. Attendees get hands-on with over 1,000 strains of legal pot. It is a competition and people get to vote for their favorite ones.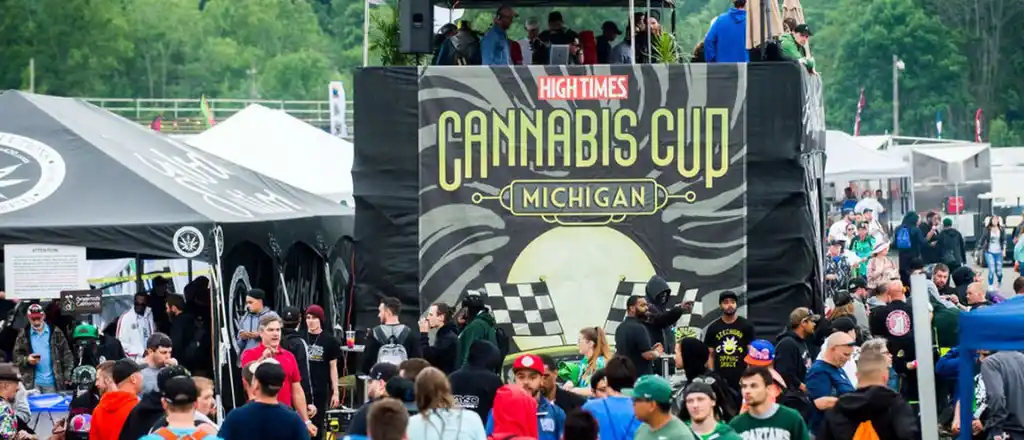 You'll find everything from classic Sativa-dominant hybrids to high CBD Indica.
There's even a special category just for edible ones.
It is hosted from Friday, October 5th to Sunday, October 6th.
Tickets start at $50 (general admission) and go up to $500 for VIP tickets.
Check out the Harvest Festival at Civic Center Park
Civic Center Park hosts a great array of activities throughout the year. The festival is popular amongst the locals and the tourists. It is scheduled for October 6th. It becomes even more interesting as you do not have to pay anything to get inside. Also, it's free to attend with your kids or your family.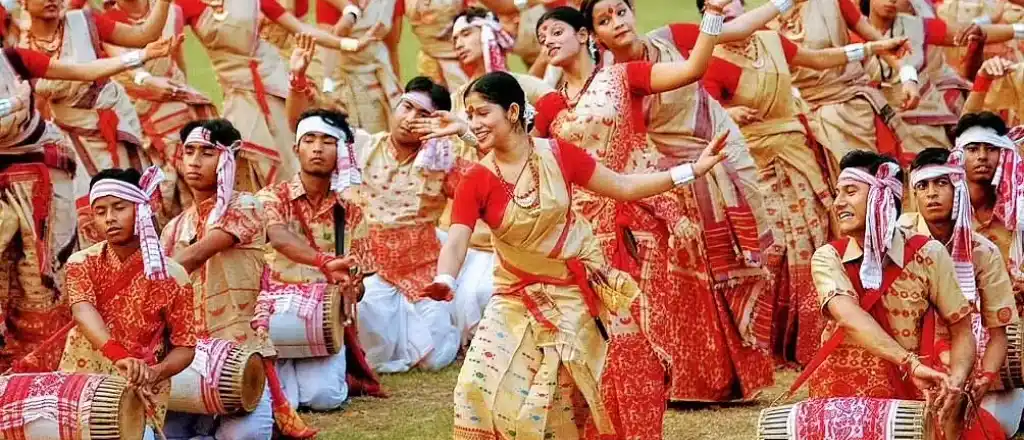 This year the season is full of produce. It includes corn, pumpkins, a maze, and patches. You can enjoy the rides. You can even enjoy the live music along with some food bites. Amongst many things to do in Denver, Colorado, this is surely the best.
Catch a show at the Paramount Theater
Located at 1875 Blake Street, the Paramount Theater is a notable place in the city. It is Denver's premier movie theater. The rich history of the place is often felt. It was opened in the 1930s.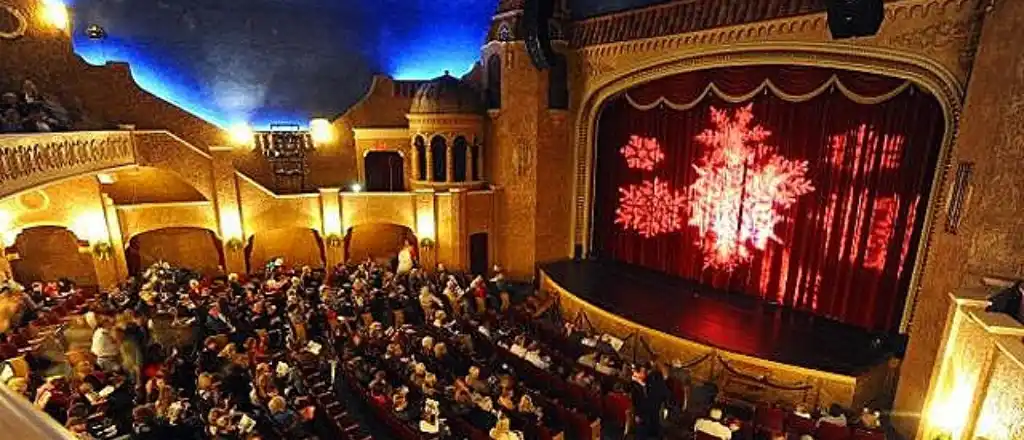 What's fascinating is that it provides unique places for hosting private events. So, when you have a little party coming up, take your people to the theater and have fun.
It is displaying some of the best movies around right now.
From horror flicks to romantic comedies, they play it all.
You can enjoy your movies with meals and coke.
See a play at the Denver Performing Arts Complex
It's time for you to break away from reality and enjoy some theatricals. In case you're looking for something a little different, look no further than the Denver Performing Arts complex.
The DPAC is home to the Boulder Philharmonic Orchestra, the Denver Symphony Orchestra, and the Colorado Ballet. It offers world-class entertainment in a variety of shows ranging from musicals to comedies.
What's more fascinating is that they have ballrooms. So you can even host your own events. The venue designs everything that you have in mind and builds you a curated event. For sure, this is a nice place to celebrate an anniversary or a birthday party.
4 Unique Things to do in Denver
This city based in Colorado has something for everyone, whether you're looking for a night out in the town or a day of exploring the great outdoors. The eccentric thing about Denver is that it has multiple things to entertain its tourists.
From hiking around the mountains to experiencing pure history, you can do it all. There are innumerable unique things to do in Denver.
Hike at Rocky Mountain National Park
The Rocky Mountains are just two hours from Denver. The park is home to some great hiking trails. It is spread over 1 million acres of land. The hiking trails are divided as:
short strolls along the Continental Divide Trail
Difficult treks across high mountain passes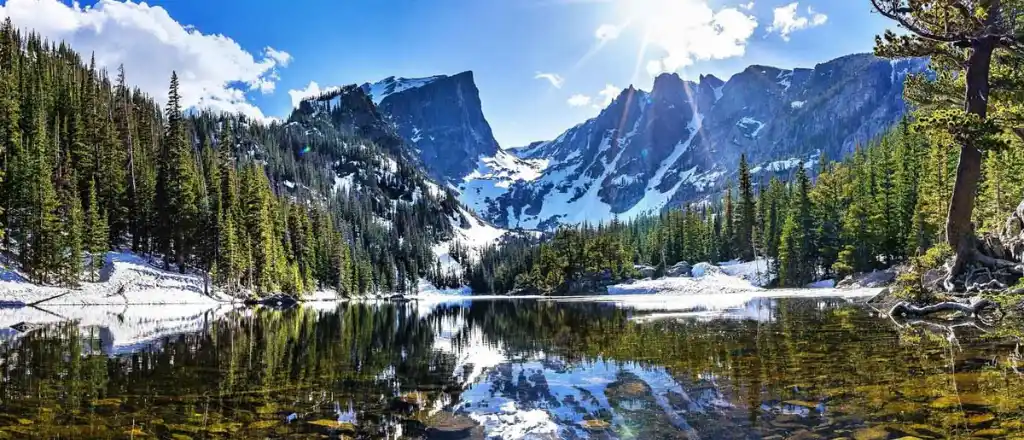 The trail begins near the town of Estes Park and ends at the Bear Lake Campground. Bear Lake Trailhead is the best place to hike. The park features stunning views of snow-capped peaks and alpine meadows. Along the way, you will pass through alpine meadows and pine forests. It is a beautiful place to explore and enjoy nature.
Experience the Best of Sensors at the HiFi Listening Bar
It sounds way cool to go to a one-of-a-kind sensory experience. The bar is based on HiFi music which is based on a Japanese concept of listening to music. Initially, it modifies the sounds and turns them into the right pitches that directly make you feel. You can visit this bar at any time.
The music in the bar works on the arrangement of the day.
It changes music from energetic in the morning to somber in the afternoons.
You can go alone or take along a date.
You can even go with your family and have fun.
A Beer Spa to Take Away Your Worries
A beer spa is as fascinating as it sounds. The Whittier Spa is your ultimate getaway to relaxation filled with beer. It offers fascinating zero gravity chairs to enjoy your beers on. You get to immerse yourself in hydrotherapy with glorious aromas. This is your perfect place to go on a date night.
You can even host private parties at the spa. Well, you get to enjoy the best if you love your company. You get a very huge variety of samples of the craft brews of the entire state all at one place and at one visit. As you come here, more best things to do in Denver's spa will be explored.
Urban Winery: Taste the Local Wines
Colorado is famous for its highest altitude vineyards. Well, it is in fact possible to get hold of them. Denver has a lot of wineries that offer a taste to their visitors. You can check which one you love the most and get a personalized tour of your own.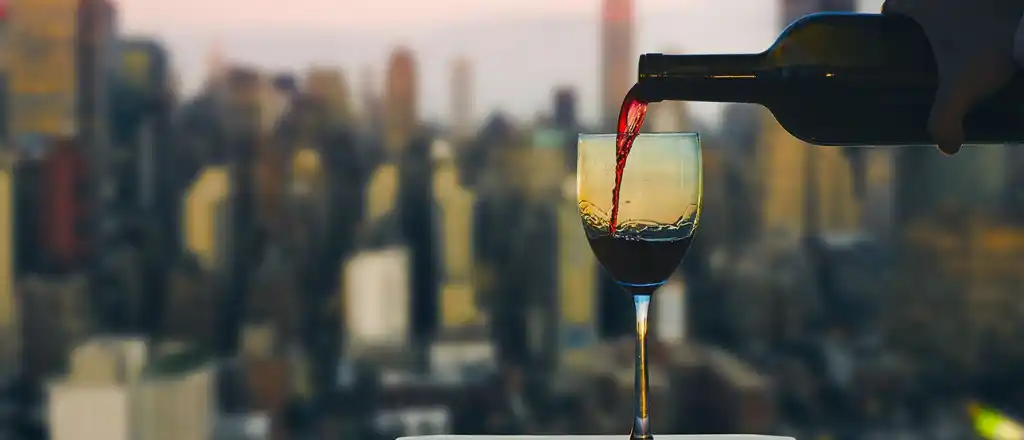 This is a perfect activity for couples and small groups. You will have real fun visiting the countryside while sipping the finest vines that the city has to offer.
3 Fun Things to do in Denver
There are plenty of things to do in Denver where you can spend hours browsing. Whether you're looking for clothing, accessories, furniture, or art, Mile High City has got you covered. Just in case you are wondering what fun things to do in Denver, here is your solitude.
See a show at Red Rocks Amphitheater
The Red Rocks Amphitheater was built in the 1930s. It is among the largest amphitheaters in the world. In the beginning, it was a private concert venue but now it has become a world-renowned spot. It has a fascinating open-air stage. This place hosts a ton of performances year around.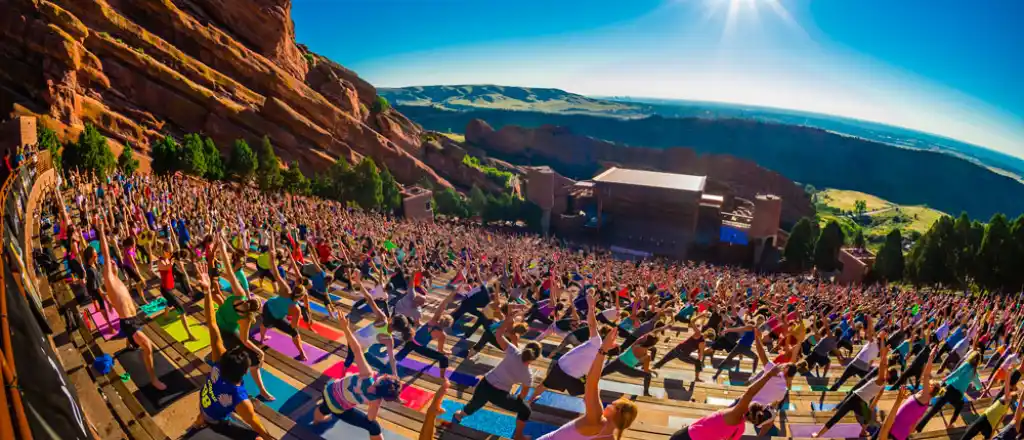 This place's geographical location adds charm to the place. The design of the amphitheater includes red sandstone cliffs, towering pines, and open skies. It is on the verge of plain and mountain mixing. You can have an awesome dinner at the theater.
Explore the history of Colorado at History Colorado Center
Colorado Center was established in 1999. It is the literal place that brings forward the entire story of Colorado. The entry is free for kids below 18 and costs about 14$ for adults. You'll learn about the rich mining heritage, its connection to the West, and its emergence as a major agricultural producer.
Getting a sway of the history at the Colorado Center is a part of the best things to do in Denver Colorado. The center features over 16 exhibits and is famous for its vast floors. You can go along with your kids, and it is for multi-generational audiences.
Watch a sunset at Cheesman Park
Cheesman Park is home to the stately Flatiron Building, which was constructed in 1902. Today, it serves as a public park where families gather to play sports, run, picnic, and celebrate birthdays.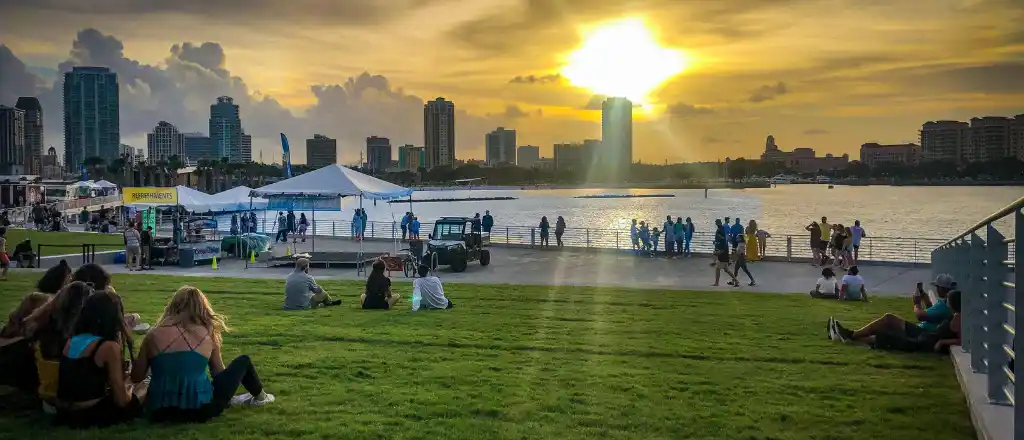 On warm summer nights, residents flock here to enjoy some fresh air and watch the sunset over the mountains. It is a nice place to roll around in the afternoons with your loved ones. The park watches over one of the nicest sunsets in the city. You should definitely check it out for warmer feelings.
3 Things to do in Denver with Kids
Denver has a very bright reputation for engaging kids and adults alike. It does not fall short on the places to take your kids to. From theme parks to exquisite aquariums it has all. Now, you only have to see what suits your child well and you can have great fun. Here is a list of things to do in Denver with kids.
Take your Kids to the Theme Park
You can go to Elitch Gardens Theme & Water Park and have thorough fun with your kids. Several years ago it was formulated out of a zoological park. It is named after the owners of the same park. The Elitch couple turned their farm and created a garden. The amusement park is solely for kids. The theater and the ballroom are accessible to all.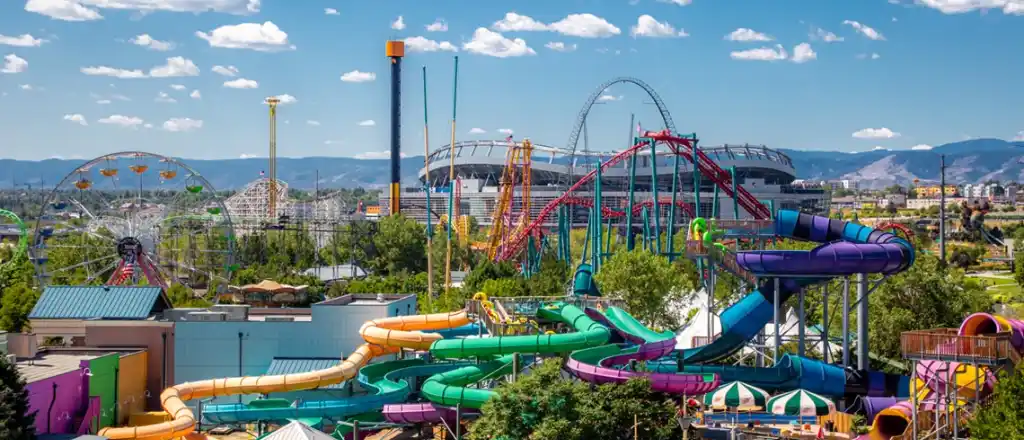 The park offers more than 50 rides differing in intensity. It is one of the top things you do with kids. The amazing feature of this park is its 10-acre swimming area. It has a bunch of water rides and a wave pool.
Ride the Trolley with Kids
Strolling in the tram is the best thing to do in Denver with kids. This tramway was launched in 1855 and is still operational. Solely to preserve its history several objectives have been taken. This open train ride is very scenic in itself. It rides along the South Platte River and Cherry Creek making it beautiful.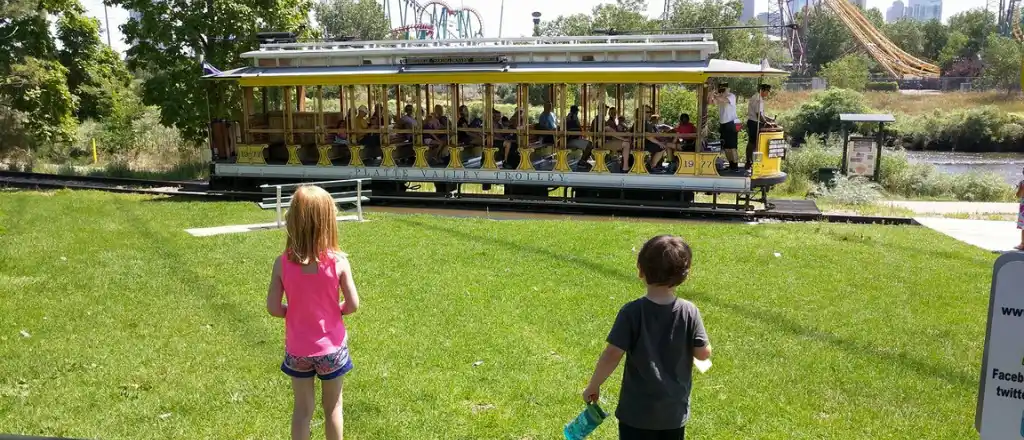 This is a narrated tour. Along the way you get to hear about the history of places, the tram passes from. You get to learn Denver's history while enjoying its geography altogether.
Santa Fe: The Visual Art Center
This historic art gallery was opened in 1990. It is now run by the art department of the Metropolitan State University of Denver. You get to enjoy contemporary art year around. You can get yourself a guided tour.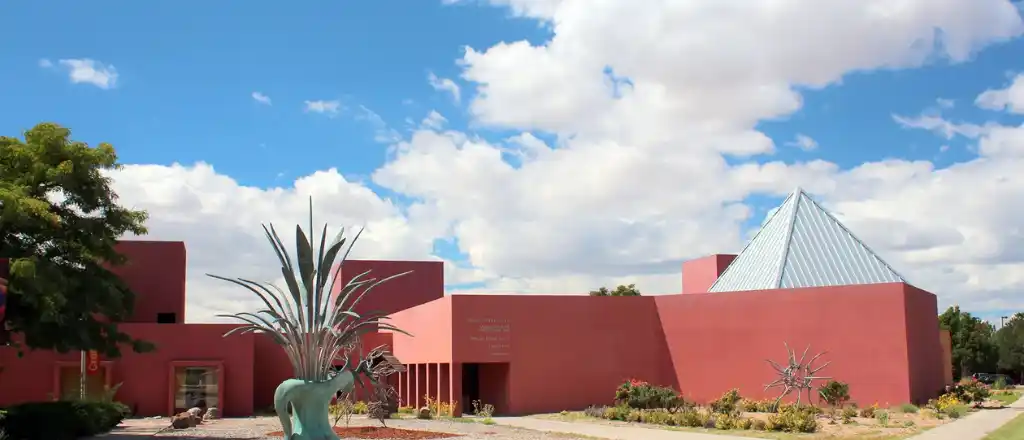 Learn through the history of the museum with the guided tour. Get hands-on experience with art programs. Enjoy the interactive gallery talk and workshops. The center offers internships for teens and classes for kids. But wait there is something for you too. Adults can have good art-making happy hours.
Conclusion
There are a ton of things to do in Denver. You get to enjoy indoor activities that are really fun. The city is great for outdoor activities such as hiking or camping or for visiting galleries or attending arts festivals. Denver serves a vast variety of options. There is something for everyone.