Spectacular Spain is one of the destinations that everyone wishes to go to at least once. But the beauty lies in knowing the best time of the year to visit Spain. By having the necessary climatic details in your hands, you will be able to double the joy of visiting your dream place.
For instance, when you are willing to sprawl on or around the beach, it is important to visit when the sunshine is there. Similarly, to explore monuments, cities, and other tourist spots, the weather should be pleasant as well as cool.
Spain and its Climatic Conditions
Spain is a nation that is blessed with numerous climatic conditions like spring, fall, summer, and winter. Even though you can visit on any given day of the year, to make your trip memorable, it is important to know when the crowd is minimal, airfares are low, and more accommodation deals are available.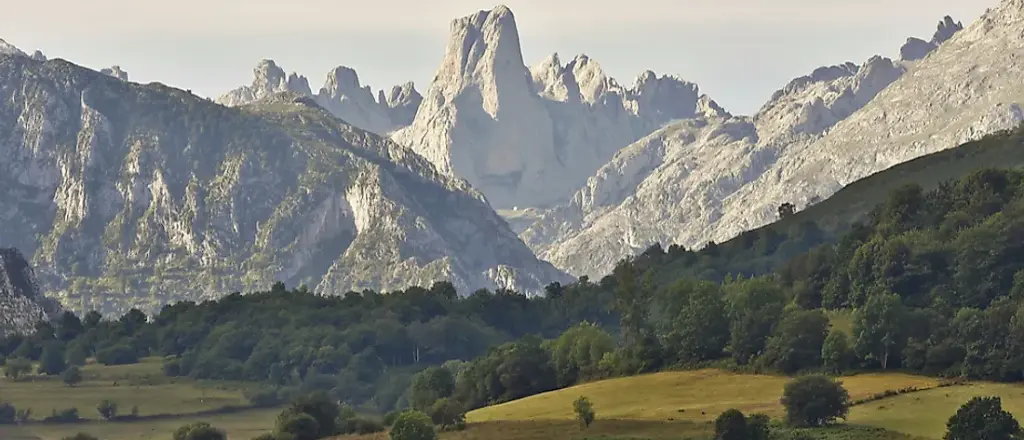 To help you in this a bit, below are some crucial details. Take a look:
Shoulder Month: August
Low Months: January and February
Peak Months: between March and May
Temperatures and Weather of this Nation
The best time to visit Spain weather-wise plays a huge role when it comes to comfort, expenses, and so on. The season will remain pleasant between March and May because the temperature is typically around 9-24 degree Celsius.
When it comes to September and October, the temperature revolves somewhere between 17 and 24 degree Celsius which is not too cold or too hot.
In case you want to enjoy the winters of Spain, planning your trip between November and February is the best time. It is because the temperature will be from 6 to 18 degrees Celsius. However, you may face problems if you plan your trip between June and August as the days are hot and humid during these months.
Month-to-Month Guide to Plan Your Trip to Spain
Every month in Spain can provide you with some beautiful memories to cherish forever. Look at the following to know the what is the best time to visit Spain in terms of month and season:
Spring (March to May)
This is the most beautiful season to explore Spain and its hidden gems at their best. In this regard, the following pointers will help you plan better:
Even though the temperature during spring is pleasant, you will see fluctuations. It is because it can go as high as 24 degree Celsius or as low as 9 degree Celsius.
SPAIN WEATHER
It is just an ideal climatic condition in case you want to explore Spain. You can enjoy the toasty and warm weather at the beaches. Spring is also the best time to be enthralled by the lushness and gorgeousness of Spain. However, this is also a peak season. It means you will see huge crowds during these months here.
During these months, Easter is celebrated. It means spring is the most excellent period to enjoy various events and festivities taking place all around the city. Places such as Valencia organize parades and fireworks that are worth seeing once.
Why should You Plan Your Visit During Spring?
Knowing when is the best time to visit Spain is significant but you should also find out what is so special about this season. It is because this season offers plenty of enjoyable things to do.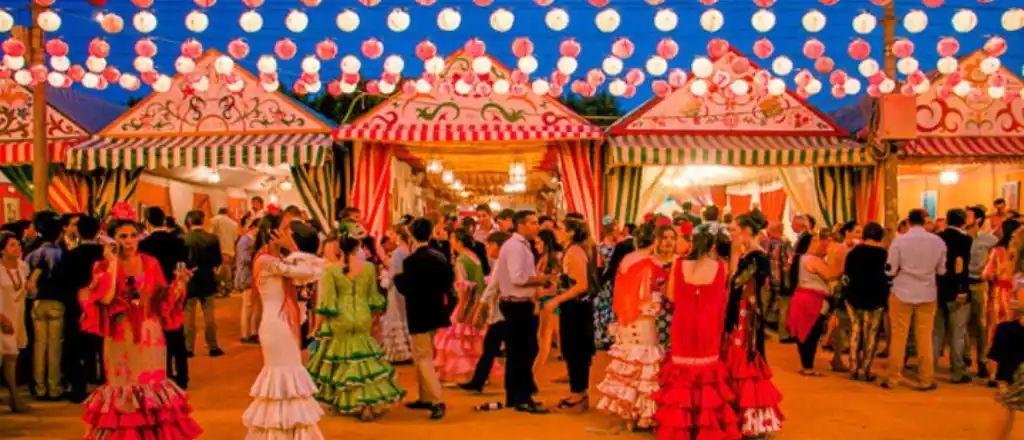 For instance, you can attend Seville's famous April Fair, the Courtyard Competition of Cordoba, and so on. Spain is beautiful and vibrant during spring and a festive feeling is everywhere. To experience your vacations in their finest senses, visit Spain during spring.
What to Know Before Visiting Spain in the Springs?
Spring is the highest travel season for visitors. Hence, the most popular tourist spots will be crowded. The prices of tickets, flights, and hotel rooms will be higher. So, it is good to book everything in advance to avoid last-minute hassles. Lastly, the weather during spring can be a little unpredictable.
Important Tips: During spring, this country can have a little cold. So, you are advised to pack some warm clothes. Besides, do not forget to keep some waterproof jackets and shoes to cope with the ever-changing weather.
Coming to the Country in Summer (June to August)
Do not think that summers are all about sweating and hitting air-conditioning restaurants, particularly when you are in Spain. This place has numerous attractions to explore and festivities to enjoy.
Here are some important aspects that make summer the best time to visit Spain:
It can vary between 18 and 30 degree Celsius.
To avail of the interesting travel experience, you should visit Spain during the summer. Even though the climate is humid and hot, it is the low season and the best chance to visit different places without burning your pockets. This is the best period to come here for those who have a restricted budget.
During this time, when the season is low, you will be able to find flight tickets and hotel rooms within your budget.
Why Plan Your Travel During Summer?
Many people avoid visiting during summer because they think they will get nothing but sweat. However, this is not the case with Spain.
Even during the summers, you will get a chance to attend and enjoy various festivals here. For example, you can go to La Rioja to attend the Battle of Wine. Not to forget the world-famous Bunol's Tomatina Festival. Lastly, art galleries and museums also remain open during summer.
What to Know Before Going to Spain in Summer?
You will be amazed to know that certain parts of the country are overcrowded even during summer. Accommodations and air tickets are highly priced if not booked in advance. But yes, summers are considered the best time to visit Spanish beaches in Barcelona, Seville, etc.
Remember: Always keep some linen clothes while traveling in summer to Spain. Since this fabric is breathable and comfortable, you will feel better. Additionally, keep flip-flops, hats, water bottles, and sunscreen to avoid sunburns.
Fall (September and October) for Planning Your Trip
Speaking of the fall, it is one of the most pleasant periods to plan your visit to splendid Spain. To multiple the joy, keep the following points in your mind:
The temperature during this season is somewhere between 17 degree Celsius and 24 degree Celsius. It can be a great time to enjoy outdoor sports and activities.
This climate is neither too cold nor too hot. It is just a perfect time to enjoy sightseeing in its most natural form. You may get some rain showers. As a whole, fall is the best time in terms of climatic conditions and temperature.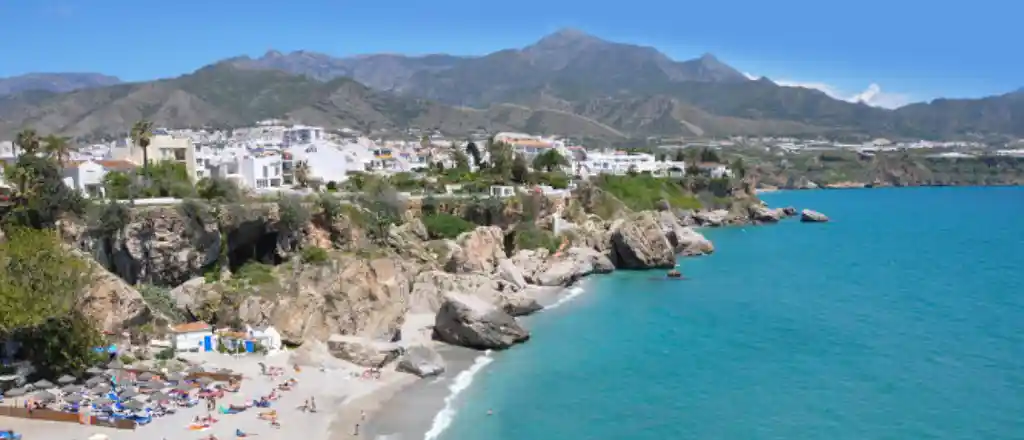 This nation becomes excessively gorgeous and painted in a yellow hue during fall. This is the best time for you to visit Spain and its coastal areas like Costa del Sol and Barcelona. During this period, you will also get reasonably priced hotels and other staying options.
Why should You Plan Your Trip During Fall?
To experience the beauty of real Spain, you should plan your visit during the fall. At this time, you can attend one of the biggest 'Flamenco Festivals' – Bienal de Flamenco.
When fall starts, concerts, parades, processions, fireworks, and various other interesting activities and events take place. It is a great time to schedule your visit as places such as Barcelona and Madrid come alive because of the cultural as well as other activities.
People who are interested in agriculture must come during fall as it is the best time to see fresh produce including a huge variety of mushrooms.
What to Learn Before Going to Spain in Fall?
Spain is one of the nations with lots of regional and public holidays. Therefore, you should consider this before planning your visit.
It is even more important to check if the holidays are on Thursdays and Tuesdays because Spanish people love to enjoy long weekends. In addition to this, there might be some rain showers during fall. So, pack your bags accordingly.
NOTE: Since Spain can have a great fluctuation throughout the country, some places such as Madrid can be quite hot during fall. Hence, you should avoid visiting these places. Moreover, the weather can be really unpredictable in Spain during fall. So, check forecasts beforehand.
Heading to the Country in Winter (November to February)
People who hate sweating while exploring a place must plan their visit during winter. It is one of the best times to visit and enjoy Spain. To make your trip memorable, please take note of the following:
Even though it is the time of winter, the temperature is still manageable. It will remain somewhere around 6-16 degree Celsius.
From November to February, the season in Spain will be winter. However, you will not feel too cold here just like in other European nations. Winters here are considered off-season but you will still have some activities to do.
In case you do not want excessively cool outdoors, you are advised to avoid places such as Toledo, Madrid, etc. But yes, you can definitely go to the Mediterranean coast and Andalucía as the temperature is quite mild.
Even though most beaches are closed, the options that open will relatively have cheaper staying facilities during winter. But this situation does not deter enthusiastic travelers from coming to this beautiful country. It is because, in November, they have a chance to attend the Seville European Film Festival and Jazz Festival.
Why Plan Your Travel During Winter?
People who have a restricted budget must plan their visits during winters. It is because Spain considers winter as the off-season. As a result, you will have cheaper flight tickets, affordable hotels, and minimal crowds.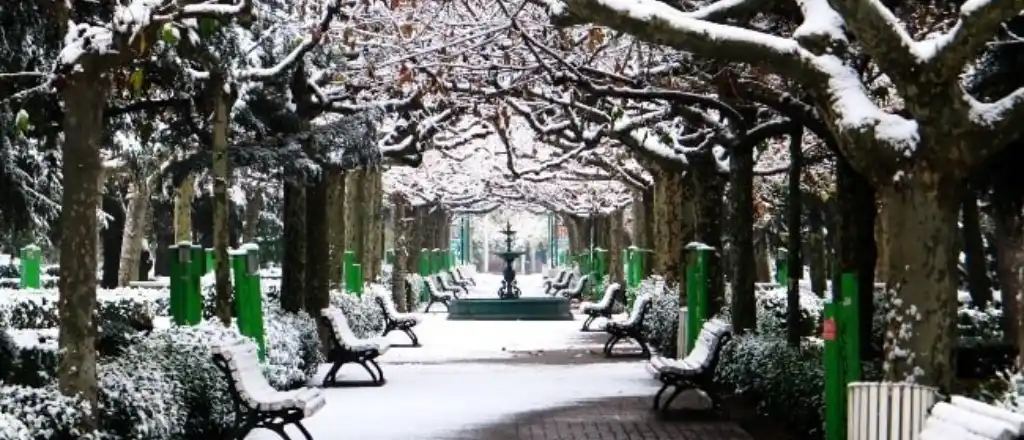 Again, as an off-season, winter still has something really great to offer. For instance, you can become a part of and experience the joy of some of the most illustrious festivals – Three Kings Day and Sebastian Festival.
What to Know Before Coming to Spain in Winter?
One of the biggest issues with this season is that as it gets coldest, the most popular places will start closing. However, December has a Christmas celebration to make your time memorable. You can visit local markets to see beautifully decorated shops.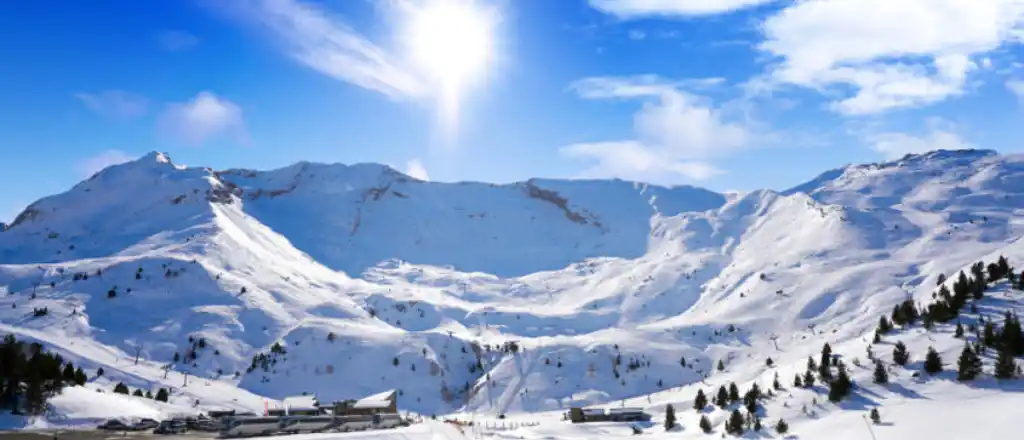 Additionally, you can enjoy the vibrancy of the New Year. You are suggested to consider the fluctuating temperature before packing your bags.
IMPORTANT: Certain areas of Spain will get too cold during winters. So, it is good to keep some nice warm clothes. In addition, you must keep a small umbrella along with earmuffs, overcoats, and a scarf to feel comfy and warm.
Month-Wise Events and Activities to Note Down
As mentioned earlier, each season has its own significance. It is suggested to note down month-wise events, festivals, and other activities to double the joy. Below are the details that will need to know before or while traveling to wonderful Spain:
January
Beginning of the Three Kings Day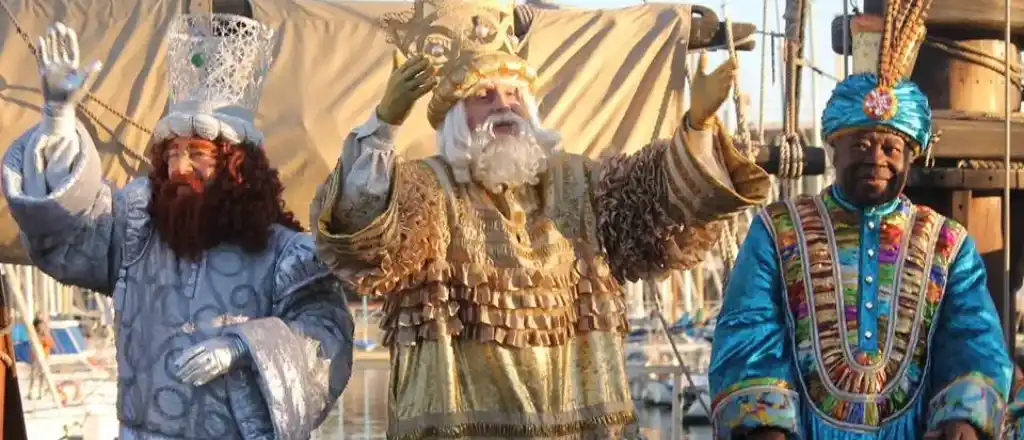 February
Best time to explore local gems on foot
Carnival month
March
Las Fallas in Valencia – a week-long event
Semana Santa or Holy Week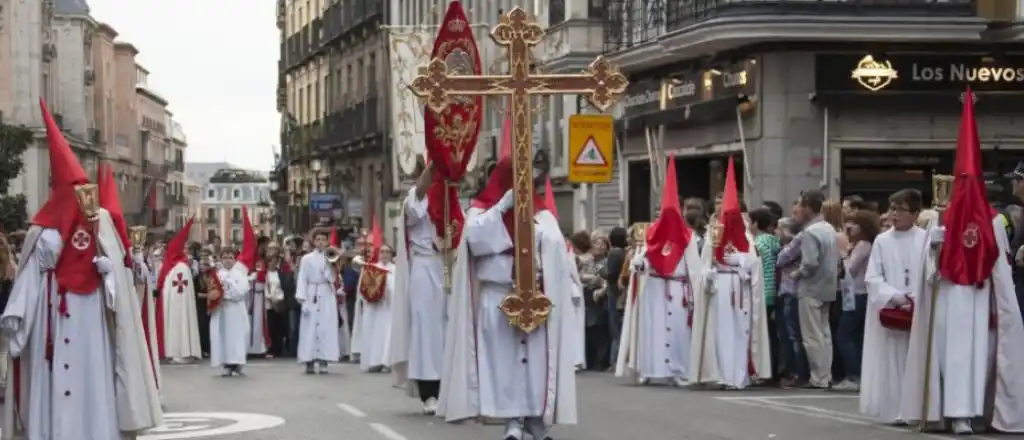 April
The Feria de Abril after two weeks of Easter
Fermaid Music Festivals in Madrid
May
Madrid's Festival de San Isidro
Cordoba's Feria de Patios
Lleida Aplec del Caragol – snail eating culinary festival
June
Water and Ham festival – a huge water fight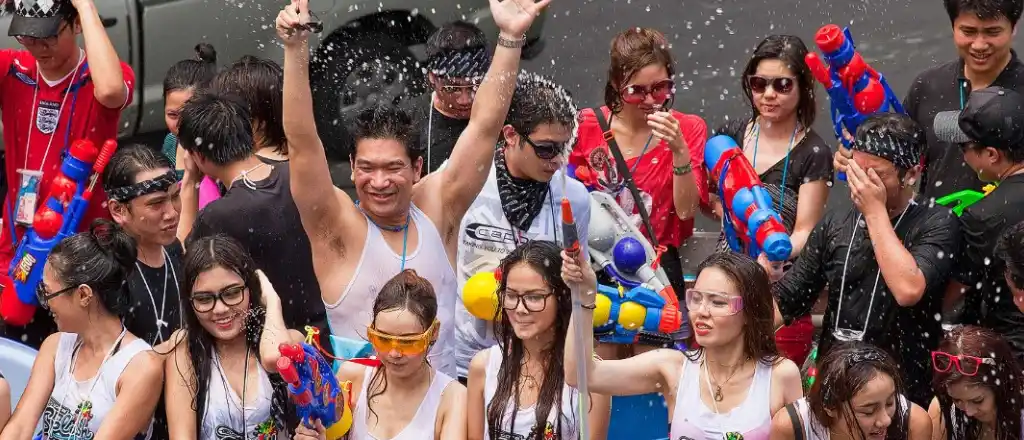 Photo Espana – the biggest photo exhibition in the city
July
San Fermin – bulls running event
Horse racing at Sanlucar de Barrameda's beach
August
Tomatina – World's most popular festival where people throw and play with tomatoes.
Feria de Malaga – This summer festival includes dancing, music, concerts, delicious food, and so on.
Semana Grande – It includes bullfighting, fireworks, and more.
September
Festa de la Mercé to enjoy fireworks, great wine, and several other events
San Sebastian – One of the biggest and most popular film festivals in the world
Grape harvest festival/celebration in La Rioja
October
Bienal de Flamenco – Biggest festivals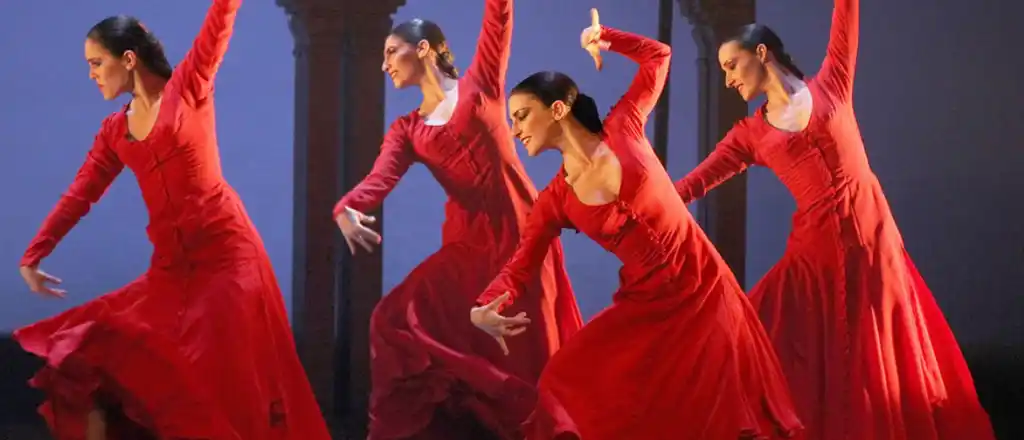 The 'Week of Architecture' – Has workshops for kids, exhibitions, and numerous events
'Human Castle Building' competition
November
Spain is a paradise for jazz lovers during November. Several festivals are organized in Granada, Barcelona, and Madrid.
Beverage testing events – Feast of the Orujo (Potes), the San Andres Festival (Tenerife), and International Sherry Week (Jerez)
Numerous film festivals to attend across the country
December
Christmas celebration
Preparation for New Year
What is Spain's Peak Season?
From a tourism prospect, the summer months i.e. July and August of Spain are considered a peak season. This is the time when airfares are higher, all hotel rooms are occupied, and most tourist spots are crowded.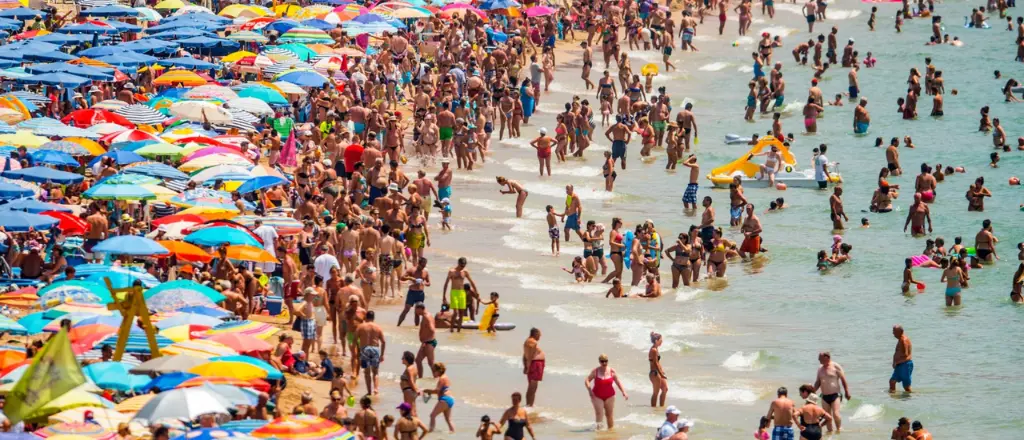 So, when you are searching for the best time to visit Spain in 2022, you can either book your flight tickets and rooms in advance to avoid long waiting in the queue. Or, simply plan during off-seasons.
But yes, every month or season has something to offer so you can keep all these aspects in mind before planning.
What is next?
People who are searching for what is the best time of the year to visit Spain must have detailed information now. With these details, you can plan your trip in a way that you can nibble on mouth-watering tapas, as well as sip and taste some great wines. Moreover, you can enjoy Spain's diversity and beauty at their best.