People who want to take their best friend with them while traveling abroad or within the country should choose Volaris. It is a leading airline offering easy-to-follow rules for those who are traveling with their pets. However, Volaris pet policy has some regulations and restrictions that must be abided by. So, check everything before taking any further steps.
Pet Policy: Rules and Regulations
As per the policy, passengers can carry their animals with them on board or as checked items. Depending on your needs and preferences, you can book a space for it on the next trip. Here are the rules and regulations that apply:
Pets Onboard:
Only dogs and cats will be permitted on board.
To travel in the cabin, the combined weight of the animal and its carrier should not be more than 22 lbs or 10 kg.
According to the pet policy of Volaris, only approved carriers will be permitted to keep your dog or cat throughout the journey.
The suggested dimension of the carrier should be up to 44 cm (L) x 30 cm (W) x 19 cm (H).
Your animal's kennel should be properly closed and have sufficient room for your pet so that it can stand, sit, move, or lie down easily.
It must be leak-proof, well-ventilated, and fully closed.
The carrier should be made of sturdy plastic or fabric.
A flier's animal must remain inside the kennel throughout the journey.
You will need to put the carrier under the front seat.
Checked Pet:
Dogs and cats can be transported as checked items.
The suggested and combined dimension of the carrier should not be over 100 lbs or 45 kg.
Your preferred kennel must have enough space so that your pet can spin around and sit freely with all 4 paws inside.
The carriers should be well-ventilated, waterproof, wheel-free, clean, strong, and free from harmful objects.
According to the Volaris Airlines pet travel policy, always choose an approved carrier that has anti-escape closures and is scratch-proof.
The carrier should be labeled with the necessary contact details i.e.:

full name,
contact number,
and permanent/present address of the owner.

Identification details of the animal should also be attached to the carrier. It must have its name, sex, and age.
The container should have kitty litter (for cats only), odor-neutralizers, and absorbent materials.
After the check-in process, you should collect the carrier as soon as possible.
You should also check the policy of Volaris to change names on flights. Long before you board, use this feature to rectify your personal information on documents like tickets.
How to Add Your Pet to Your Booking?
Volaris offers different yet convenient methods to its passengers so that they can add their pets to their upcoming journey. It includes the following methods:
Call Center: To add your animal, you can dial the contact number of your respective country. For Mexico, you need to call on +52 (55) 1102 8000. You can also call on +1 (855) 425 2002 for detailed information.
Airport: Even though last-minute bookings will not be accepted for pets due to limited space, you should go to the nearest airport or ticketing office. You should be able to book a space for your feline.
The website and application of the carrier are also available to book Volaris Airlines pet tickets. Please log in to your account to make reservations from there.
Important Documents for Traveling with Pets
As per the policy of Volaris for traveling with pets, every owner will be asked to keep certain documents. Details have been given here:
Vaccination certificate
Documents validating rabies shots
Documentation stating the completion of de-worming treatment
Health certificate by a certified vet
Note: You will need to present the International Animal Health Export Certificate issued by SENASA/SAGARPA/CENTREX/SENASICA to travel within or to South or Central America.
The above details are for all domestic and international routes, excluding Honduras and Peru. Detailed information on these destinations has been tabulated below:
Honduras
Dogs
Cats
Rabies· Parvovirus · Adenovirus/Hepatitis· Distemper· Parainfluenza· Leptospirosis
Rabies· Viral Rhinotracheitis· Feline Leukemia Virus· Feline Panleukopenia· Feline Calicivirus
Note: If your pet doesn't have the vaccine for leptospirosis, then you can get it done at the Honduras airport upon arrival. However, you will need to submit the applicable amount for it.
Peru
Dogs
Cats
Parvovirus· Distemper· Hepatitis· Leptospirosis· Parainfluenza· Rabies
Feline Panleukopenia· Rabies
Remember: An executive associated with the National Agrarian Health Service (SENASA) can conduct a complete health checkup of your animal upon arrival. It is a mandatory step and you will be required to submit the applicable fee.
Cargo Policy of Volaris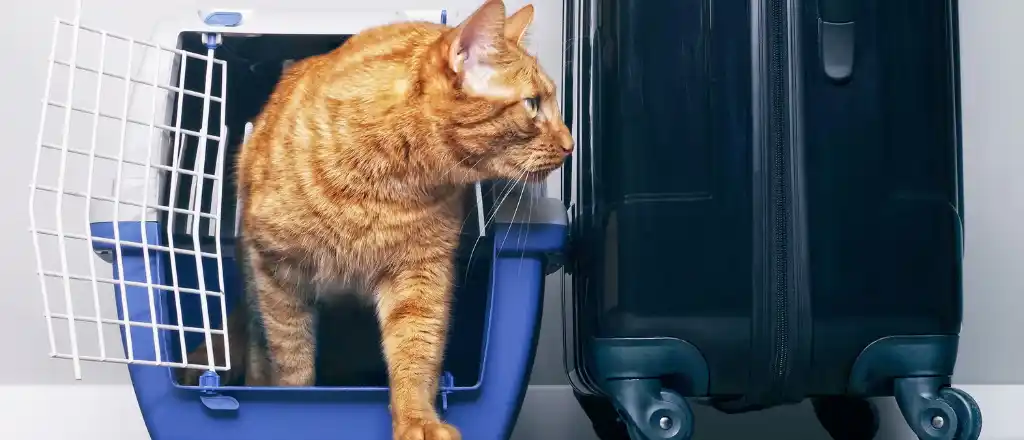 Pets can also be moved through cargo facilities offered by the airline. However, all of them in cargo will be transported as checked baggage.
Restrictions of this Policy
The policy of Volaris to travel with a pet comes with certain service restrictions. Check the following for more such information:
Only dogs/cats will be permitted.
Animals below the age of 4 months, pregnant, violent, sick, nursing, or dead will not be allowed.
One pet will be accepted in a single carrier.
Passengers need to book a spot for them in advance.
You cannot travel with animals on flights that are operated by codeshare or partner airlines.
It should be in perfect health.
Passengers can only sit on the selected seats while traveling with their dog or cat.
Strictly Prohibited Breeds
Due to the health risks associated with air travel, Volaris has restricted some breeds of dogs and cats. Here is the list:
Brachycephalic Dogs:
| | |
| --- | --- |
| Affenpinscher | Boxer (all breeds) |
| Staffordshire Bull Terrier | Boston Terrier |
| American Staffordshire Terrier | Chow Chow |
| Bulldog | English Toy Spaniel |
| Cane Corso | Dogue de Bordeaux |
| Japanese Chin | Brussels Griffon |
| Lhasa Apso | Pekinese |
| Mastiff | Pit Bull |
| Sharpei | Presa Canario |
| Tibetan Spaniel | Pug (all breeds) |
| Shih Tzu | |
Small Dogs:
| | |
| --- | --- |
| Beagle | Australian Silky Terrier |
| Schnauzer | Bichon Frise |
| Dachshund (wiener dog) | Yorkshire Terrier |
| Chihuahua (all breeds) | French Poodle |
| Toy Fox Terrier | |
Brachycephalic Cats:
Persian
Burmese
Himalayan
Exotic Shorthair
Dangerous Breeds:
Rottweiler
Akita Inu
Doberman
Anatolian Shepherd
Belgian Shepherd
Tosa Inu
Brazilian Mastiff
Note: Dangerous breeds of the dogs cannot be transported in the cabin or through the freight facilities of Volaris.
Travel Restrictions to the United States
Passengers coming to the US from certain routes (high-risk rabies countries) such as Peru, Honduras, Guatemala, El Salvador, and Colombia need to follow the updated restrictions of the Centers for Disease Control and Prevention (CDC).
These include the following:
Dogs should have a valid certificate of rabies vaccination.
It should have the microchip attached with all details mentioned related to the rabies certificate.
The minimum age of the animal should be 6 months.
It should be healthy.
You should have an import permit from the CDC.
Sometimes, the airline may have to delay flights. Ensure that the pet is healthy enough to travel in that case. Otherwise, you may read the Volaris flight delay compensation-related rules should you not want to travel.
Policy for Emotional Support Animals
The Volaris pet policy in 2022 also includes emotional support animals. You can book a space and travel for free with your cat or dog of this kind. However, this facility is available for the routes listed below:
Within South and Central America
From South America to Mexico and vice versa
Within Mexico
To/From Central America and Mexico
From South America to Central America and vice versa
Important: Traveling with emotional support animals is subject to the availability of space. So, inform the airline as soon as you decide to travel with them.
Travel Requirements for Emotional Support Animals
To travel with these animals, you will need to provide the airline with the following:
A document by a certified psychologist, psychiatrist, or licensed social worker (clinical).
It should state that the passenger is under professional care and needs an emotional support animal.
This document should be issued on legal letterhead paper.
The maximum combined weight of the pet and carrier should not exceed 26 lbs.
Your cat or dog should be properly harnessed, leashed, or tethered.
It should stay inside the kennel all the time.
You must keep all the necessary health and vaccine documents.
Submit a duly filled pet transportation form to the concerned authorities before traveling.
Rules for Traveling with Trained Service Animals
The airline only accepts dogs as service animals. This facility is available for those who have intellectual, hearing, visual, or physical disabilities. You can travel with your service dog at no extra cost.
It is observed via the Volaris pet policy that the following documents will be needed in this case:
Vaccination card
Health certificates
Sanitary Inspection Certificate (CIS)
SENASICA/SAGARPA animal health certificate
Pet transportation form
Things to Keep in Mind while Traveling with Service Dogs
To travel with your service dog with no hassle, you must remember the following things:
The dog should wear a harness and collar or leash.
You should sit at any place apart from the exit row seats.
It should be fully trained and healthy.
Prepare Your Pet for the Flight
When traveling with your dog or cat in the cabin or as checked baggage, you can do the following to prepare it for the flight: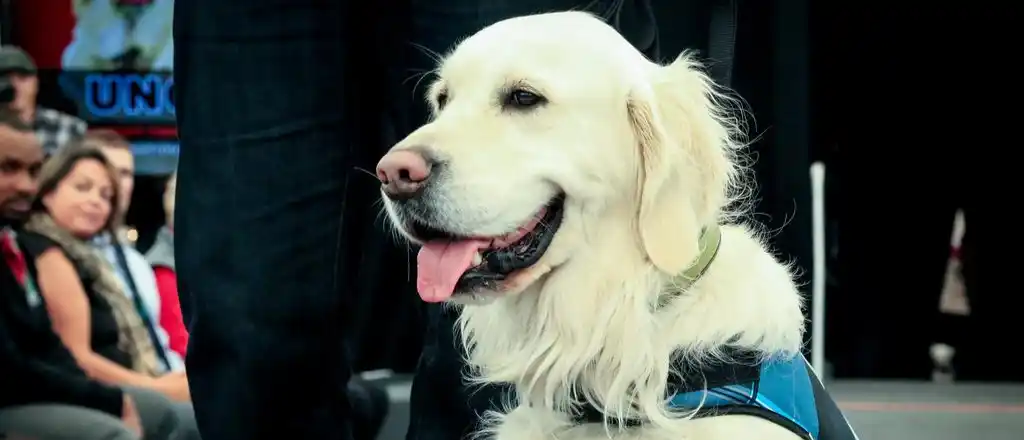 Give your furry friend food and water at least 4 hours before the expected departure.
You should give your animal training to stay in the carrier for longer periods.
Keep its favorite toy to make it relaxed and engaged.
Always use the necessary items to keep the kennel clean.
Volaris Airlines Pet Fee
Traveling with service dogs and emotional support animals is free but you have to pay a fee to take your furry friend in the cabin or as a checked item. The final payable amount depends on several factors i.e. travel class, destination, baggage type, etc.
However, it will cost somewhere between MXND1200 and MXND1500. It is good to connect with the airline's customer assistance team for more detailed information.
Check-In with Pets at the Airport
Online check-in is not available with pets. Therefore, you will need to do it offline and at the airport counter. Every route may have different timings for the check-in. For example, you will need to reach the airport for this at least 2 hours before the expected time of departure of your domestic flight.
For international routes, the maximum time to reach the airport is different. You will need to reach at least 3 hours before the flight's departure time. While traveling, you are advised to double-check the documents needed, according to the Volaris Airlines pet policy.
These are the essential aspects of the policy of this carrier. You just need to read and understand everything before traveling. In case you are puzzled, get in touch with the airline's team for further assistance.
Frequently Asked Questions
Look at the following to know various aspects of the policy of Volaris:
Can you take pets on Volaris?
Yes, Volaris allows dogs and cats onboard to travel with their owner.
Does Volaris accept all pets?
No, this airline only accepts dogs and cats.
Is Volaris pet-friendly?
This airline is best known for its flexible/animal-friendly policies and rules. They take every possible measure to ensure a smooth and comfortable journey.
How to add a pet to a Volaris flight?
To add a dog/cat to your booking, you will need to connect with the airline via a phone call on +52 (55) 1102 8000 or +1 (855) 425 2002. You can also visit the nearest airport/ticketing office for individual assistance.
Does Volaris allow pets as a checked item?
Yes, you can carry your pet as a checked item in the cargo but you must follow the rules listed by the airline.
How much does Volaris charge for pets?
The payable amount depends on various aspects. It includes the travel route, class, and type of pet. Still, it will cost you around MXND1200 to MXND1500. Service animals and emotional support beings can be taken free of cost.
Can you have a pet on board Volaris?
Pets can be taken on board by choosing Volaris for the best trip.